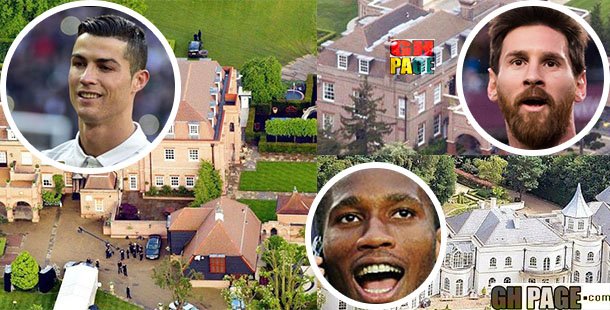 1
10 Most expensive houses of footballers
Andres Iniesta
Football (soccer) as a sport is enjoyed by almost everybody in this world.Its fun and so much entertaining. Due to the games popularity, most footballers are rich and live a luxurious lifestyle.
Ghpage.com will take you through the house  some of the best footballers in recent times live in and their cost You will be amazed.
Andres Iniesta ($4.6 million)
Andres Iniesta's house cost $4.6 million and its a five-bedroom mansion built in 2005. Don't be deceived by the impression you get when you look at the house from the outside
The Barcelona Superstar's house has a pool and a Roman Catholic chapel right  inside the houses. We all know how religious Iniesta is.
Kaka ($3 million)
Do you know the house Gareth Bale is living in belongs to Kaka?.. yes it does. The 1,500 sq ft home in Madrid has a gym, an indoor pool and a six-car garage.
He purchased the luxurious house when he was transfered to Real Madrid from AC Milan.Gareth Bale rent it for $16,000 a monthly.
CONTINUE WITH THE FOOTBALLERS HOUSES ON NEXT PAGE