Unexpected sadness befalls the family of Chief Chijioke Uwah on the 15th of December, 2017 following a serious road accident that killed their 13-year-old son, Chijioke jr.
The deadly accident occurred after the young boy's father together with five of his children decided to set back home from the Peoples Democratic Party PDP convention which was held in Abuja.
According to the report, the family left Abuja and had already passed many cities on their way when suddenly an unguided child appeared crossing the highway.
In an effort to avoid running over the child, the driver who happens to be the father tapped the brake quickly whiles at that same time turning the steer, the car somersaulted and hurl away the son out from the broken window.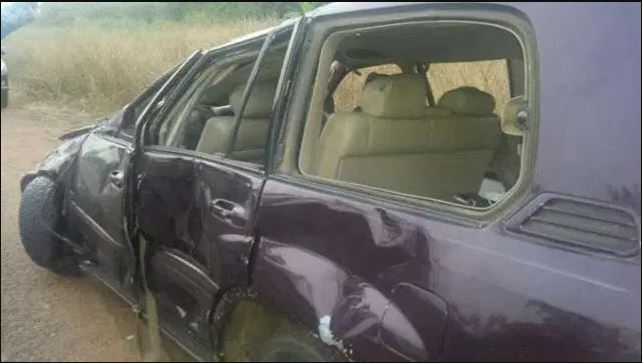 The report added that the handsome boy met his death on the spot whereas other passengers on the vehicle came out unscratched except the father who sustained injuries, especially on his head.
The Handsome boy, Chijioke Jr. will be laid to rest on Wednesday 17th January 2017, which is today.