Vodafone Ghana Music Awards (VGMA) is here again and as usual, there will be some tensions all around for who wins artist of the year as it has already started from the camp of Shatta Wale and Ebony.
This years edition of the VGMA will be very tough and heartbroken as new artists who emerged last year, as well as reigning artistes, worked very hard dropping hits upon hits throughout the year from January to December 2017.
Let me take 5 of our big sharks under the year of review(2017) and let me see their chances of winning the artist of the year for VGMA 2018.
SEE ALSO: Bass Awards 2017 Full list of winners: Ebony Reigns Wins Artiste Of The Year
EL
EL the 2016 VGMA artist of the year, I had to crack my brains before I remembered even 1 of his 2017 hit songs, which is Agbo. The truth is in 2017, EL was not in the race at all. He did not impress that much in my opinion.
SEE ALSO: Photos :Kwaw Kese Seen selling his awards at the 2017 Vodafone Ghana Music Awards
SARKODIE
Sarkodie…Obidiponbidi, he used to say to my niggers on the block when he was not big but as the money start dey come…he forget the niggers on the block, hahahahaha on a lighter note. Back to the matter, 2017 Sark had his annual Rapperholic concert which was big as usual, he dropped an album and the signing section at the mall was big.
On the album, he had songs like far away ft Korede Bello and Glory ft Young L. But the question is, did those songs make a huge impact? To me nop!, even tho they were good songs but comparing it to sarks previous hits I think he is not soo close to the artist of the year this time. But hey it's team Sark, his fans never disappoint so he may pull a shocker.
SEE ALSO: Vodafone Ghana Music Awards 2017—Full List Of Winners For 2017 VGMAs
STONEBWOY
Stonebwoy, the Bhim Nation Boss.  Stonebwoy under the year of review; I think he did all. From getting a signed by the money team Zylofon, His BHIM Nation concert to his epistle of mama Album which is doing so good.
Not forgetting his singles including 'My name', 'come from far', 'Hero' and others. I think Stonebwoy has a huge chance of winning the artist of the year.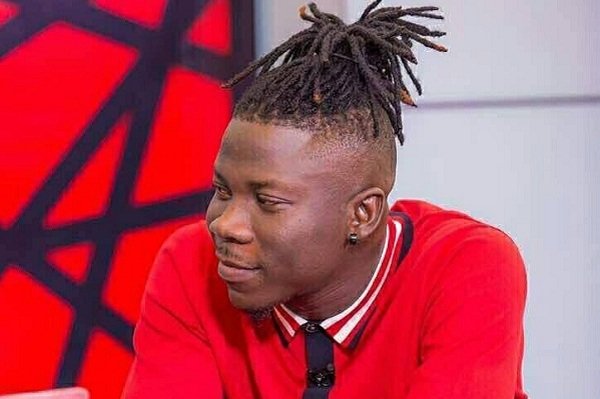 SEE ALSO: Photos + Comments: Benedicta Gafah is getting "slayed" for slaying in a see-through white lace dress at the VGMA
SHATA WALE
Shatta Wale, this guy, this dude understands showbiz, he knows how to catch attention always want to be the talk of the town.
2017 he did not disappoint at all from the 'Ayoo', 'Hossana', 'Forgetti', 'Taking Over' and crowning it with 'Freedom'.
No wonder he said if he is in the race he will win easy. Charter Haus should just let go and put shatta Wale in the race because he deserves it and has apologized.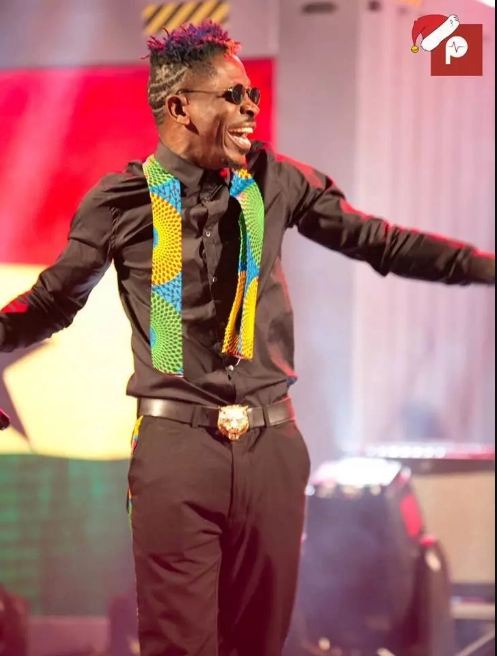 SEE ALSO: Listen To Stonebwoy's Song For His Wife To Be Dr. Louisa | It's Dope!
EBONY REIGNS
Ebony Reigns aka the 90sbadgyal is the only lady who can make it to the race if we are being realistic and in this Mock List, she is the only 1 who has not won the artist of the year before.
Ebony was a superstar in 2017. Every big show in 2017 had Ebony on it. She released back to back hits. Simply impressive.
She had songs like Poison, Sponsor, Kupe, Date Ur Fada, Hussle, 'Maame Hwe' and others. Ebony also launched her maiden album. She definitely deserves the Artist Of The Year Award.
Now The Big Question: Who Walks Home With The Crown?
Author
Solomon Gbikp Mawule
ShowBiz Enthusiast
Accra, Ghana
SEE ALSO: Hot Video: Ebony shows "V*GINA" again whiles performing