A 26-year-old young lady has married a 70-year-old man. The white wedding took place in the Cote d'Ivoire and photos from the event which has hit social media.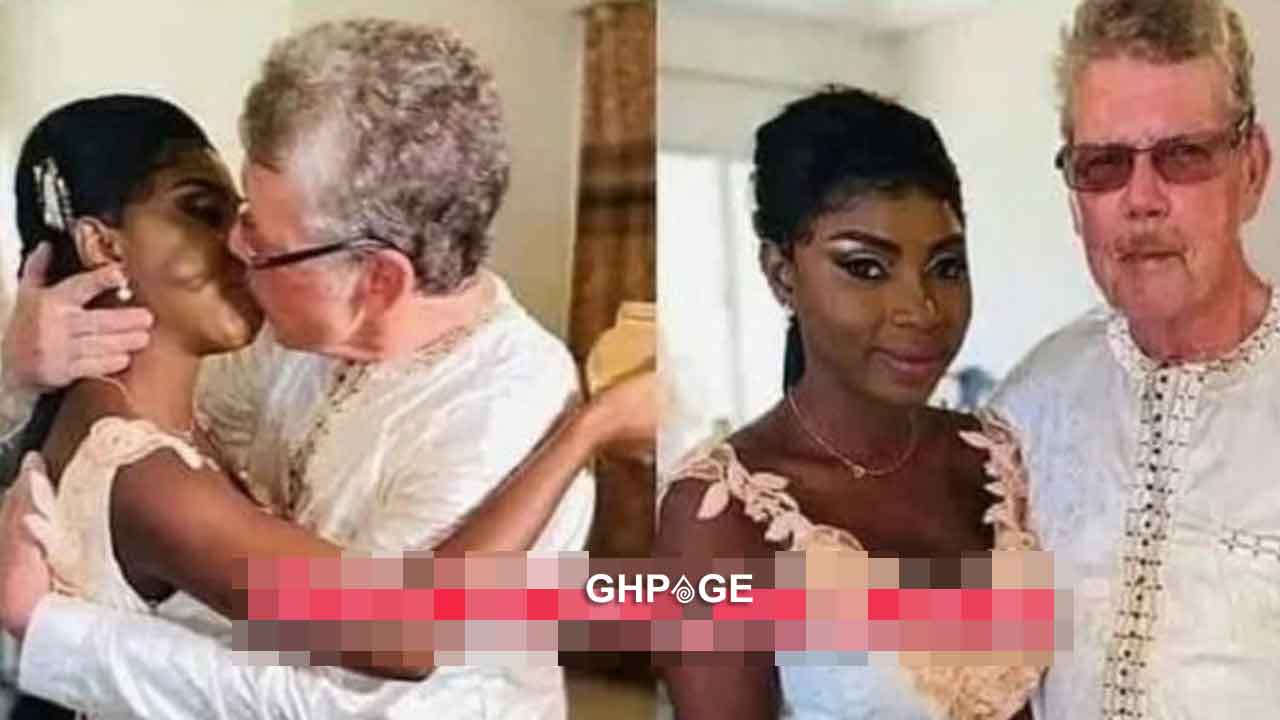 Social media users have reacted upon sighting the pictures of the two a chopping love after the wedding.
Some people think the lady agreed to marry the old man because she wants to secure for herself a green card. Others believe that she married the man out of genuine love and.
Green Card is a permit allowing a foreign national to live and work permanently in the US.