Surprisingly, a 35-year-old woman identified as Jessica Cox born without arms has achieved a licensed as Pilot.
The 35-year-old has become the first licensed pilot without arms in the world. Cox was born with no arms due to a rare defect.
Jessica Cox who was born without arms is reportedly learned to live her life with her feet.
After three years of training, the woman who was honored with a medal by the Guinness World Records earned her pilot certificate on October 10, 2008. She graduated from the University of Arizona in 2005 with a bachelor's degree in psychology and a minor in communications.
SEE ALSO: Fans Are Crushing On This 'Decent' Photo Of Ebony On Instagram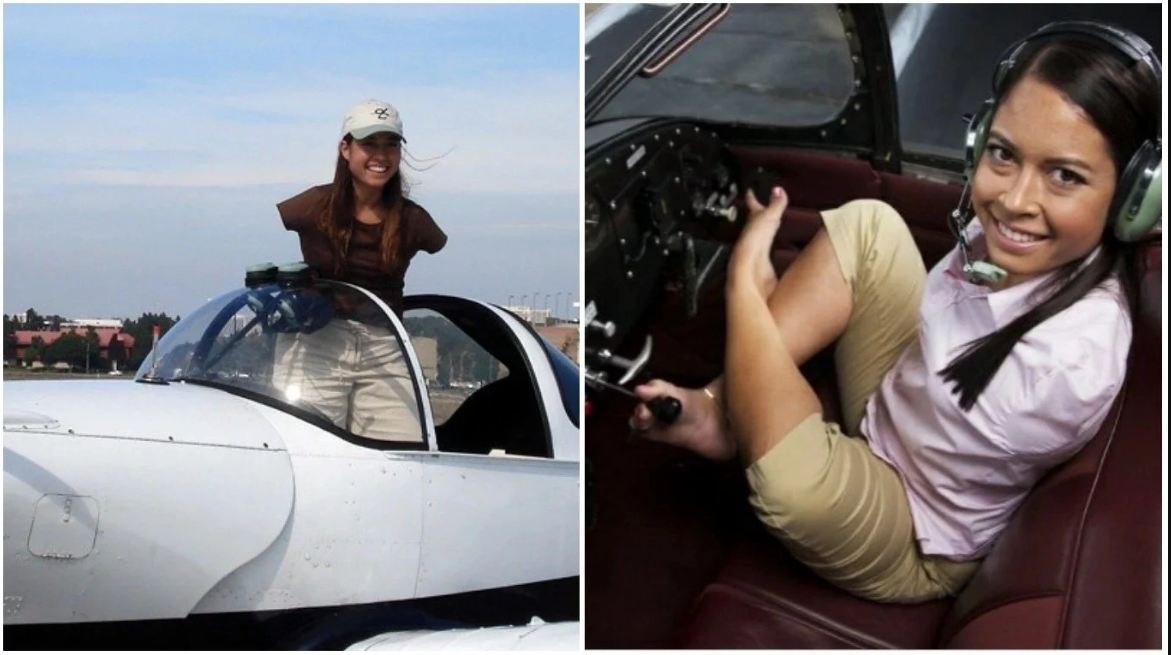 Cox is qualified to fly a light-sport aircraft to altitudes of 10,000 feet. In 2005, Cox flew a single-engine airplane for the first time.
Cox was also the first black-belt holder at age 14 without arms in the American Taekwondo Association (ATA).
SEE ALSO: Kim and Kanye Turn Down $5 million Deals For First Photos Of Their Newborn Child
It's believed that she began her training in taekwondo at the age of 10 at a school in her hometown.
She uses to train students without arms while she was at the University of Arizona when instructors re-modified the standard material from American Taekwondo Association in other to train.
However, Cox's sports pilot certificate is for an ERCO 415-C Ercoupe which was designed in the 1940s. The Ercoupe was built to allow Cox fly the aircraft with her feet. The rudder pedals of the aircraft are interconnected with the ailerons through the yoke to allow Cox control the yoke with one foot while the other foot controls the throttle.