A 40 plus years old Instagram Slay-Queen named La Dive is gradually becoming one of the internet idols by flaunting her bootylicious sensational body on Social Media.
READ ALSO: Pappy Kojo Explains Why He Is Obsessed With Eyelashes Despite Being A Man
The gorgeous Houston model is rumored to be Mrs. Michelle Obama's relative, Second cousin to be precise.
However, aside from the unconfirmed rumors, no one has to show you the two rumored relatives really have something in common as they 'extremely' look alike.
The self-acclaimed 40years old woman alive revealed that she is forty-something years and has never seen any sexy 40year old woman till she herself hit the limelight.
She is been spotted flaunting her bootylicious lovely body in photos on social media every day and fires back at her criticizers.
READ ALSO: 7 popular all-night services you will definitely witness this 31st December [Photos]
Miss La Dive has some short message for all her haters who always criticise her sexy photos.
"No matter how you younger women look at it if your on social media half naked you are viewed the same way as a pono ?
 Its no one better than the other, so you think you still can keep your pride, dignity,& respect??funny, really funny if I'm a hoe your a hoe…young/old don't matter it all looks the same in a nigga's eye… lil gals #LearnFromAnOldHead#ICanGive2Fcks
.
"@ladiva321; Black people wake up! These social media sites were created for your advantage & of course, everything has its disadvantages. Why start f–king that up by hating on one another cause you don't have the recipe for success at the moment! You can't be mad at he/she take pointers; Every loser has to win & every winner has to lose someday – Jcole. To make a long story short everybody get their turn to excel if you just wait your turn. What's for you can't no man or woman stop it. Y'all may have gotten my FB(La – Diva Rap) taken down, but you will never stop my shine. I'll keep shining on these haters til they go blind – Killa Kyleon. Black people will never prevail it's like crabs in a tank once one makes it to the top the others try to pull'em down. Sometimes I hate my race, we are the most jealous of our own culture!!! * Social Media, use this tool to climb up like a ladder not to stay down like your drowning. *** Hope Y'all happy God sees all!!! *** #ladiva321 #la_diva_rap #hatingwontgetyouanywhere #itssad #myblackpeople #michelleobama #rumore2ndcousin".
READ ALSO: Childhood Memories: Top 30 Hilarious And Lovely Photos From 80s/90s That Will Flashback Your Moment
Check Her Bootylicious Body In The Photos Below..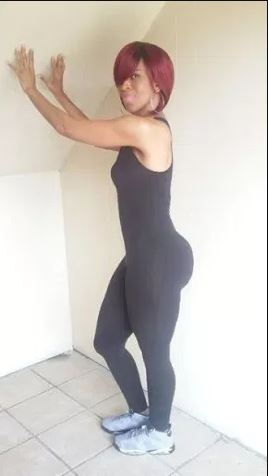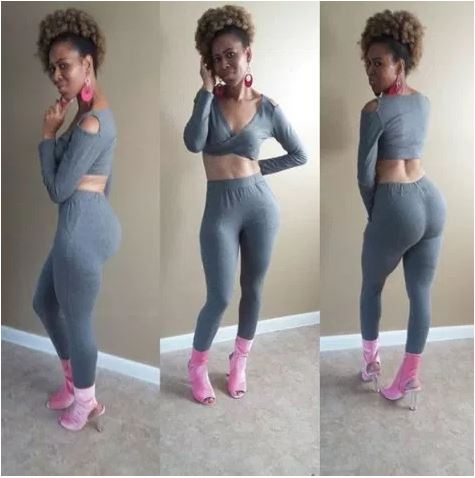 READ ALSO: Photos: 24-Year-Old Beautiful Lady Becomes Internet Idol Because Of Her Incredible Stature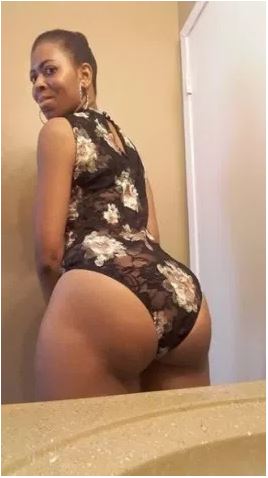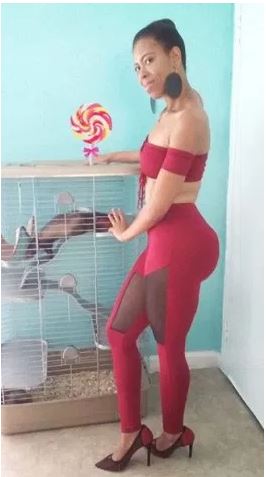 READ ALSO: Maame Serwaa wows her fans with another stylish look (Photos+Video)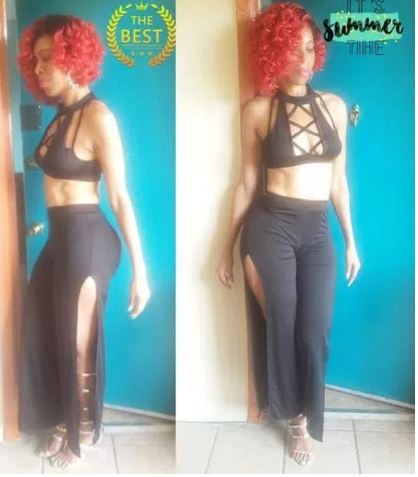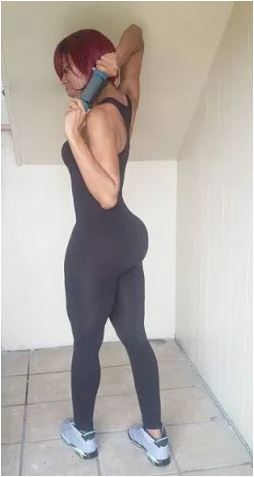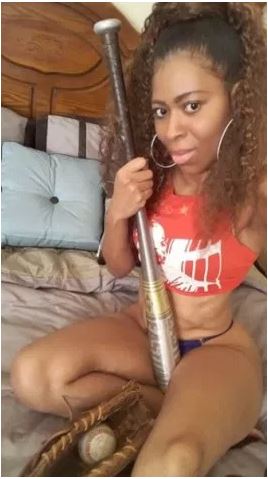 You Might Like To Read "Whether side-chick or main chick, Madam we are both Shareholders of the D!ck", so STFU"-Posts From Akosua Sika, Facebook Slay Queen Who Was Beaten up for attempting to snatch a boyfriend