Shatta Wale's bloodshed beef with Burnaboy took a different twist yesterday after the two heavyweight insulters took to their various social media pages to drop deep & heavy dirty secrets about each other.
Burnaboy who has vowed to make Shatta Wale toothless in one of his gruesome updates accused Shatta Wale of trying to rape a certain girl whom he failed to drop enough details about.
READ ALSO: "Rapist" – Check out Burna Boy's damaging reply to Shatta Wale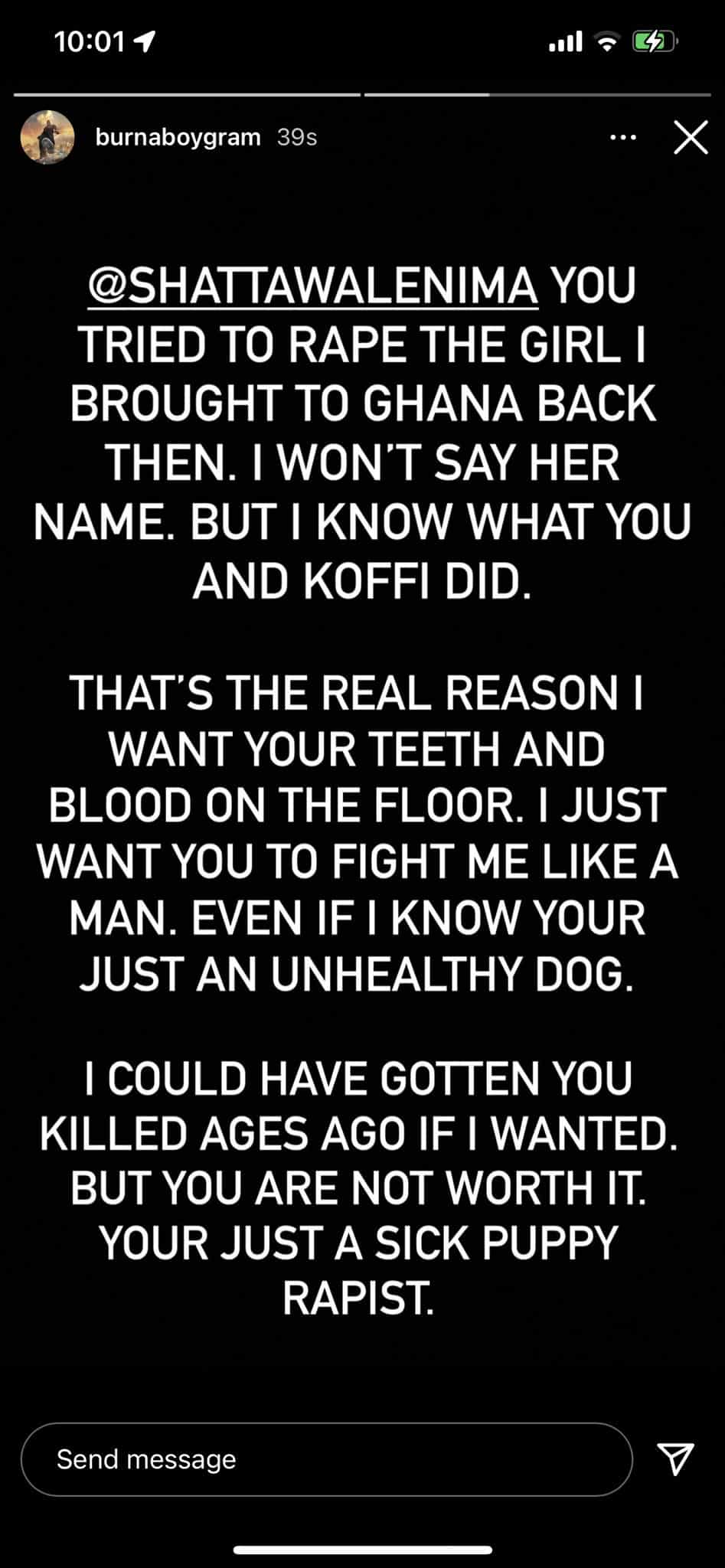 Shatta Wale in his rebuttal also fingered Burnaboy as a serial rapist who raped a very popular Ghanaian IG model famed as Matilda Hipsy.
As wildly alleged by the African Dancehall King, after Matilda Hipsy tried to stop Burnaboy from having anal with her, the Nigerian musician landed resorted to physical assault.
READ ALSO: "The ashawo I gave you to chop said you lasted only 5 minutes" — Shatta Wale goes hard on Burna Boy 
Shatta Wale vented that;
"You rape matilda hipsy self we no talk ..kwasiaaaaaa
U deh try chop matilda en ass"
weh she say no weh u beat am – you tink we don't know …"
Many people are yearning to know the real identity of Matilda Hipsy whose innocent name has been dragged into Shatta Wale and Burnaboy's social media brawl.
READ ALSO: "You looked like garden boy" – Shatta Wale releases throwback video as he brags about feeding and clothing Burna Boy 
Below are some 5 beautiful photos of Matilda Hipsy and using the word "beautiful" to describe her is an understatement.