Young and talented Ghanaian dancehall artist, Ebony Reigns passed out on the late hours of Thursday, 8th February 2018 after being involved in a fatal accident on the Kumasi-Sunyani highway together with two close friends.
Many Ghanaians still don't believe the shocking death of Ebony, though people including high personalities in the country have sent their grief and condolence messages to the bereaved family.
Ebony's sudden demise came as a shock to many people, especially as she was just a week away from celebrating her 21st birthday.
However, before her sad death, the "Maame Hwe" hitmaker did a couple of surprising things that are worthy to notice.
These are the 5 Surprising things Ebony did before meeting her fate.
#1. She met Dr. Lawrence Tetteh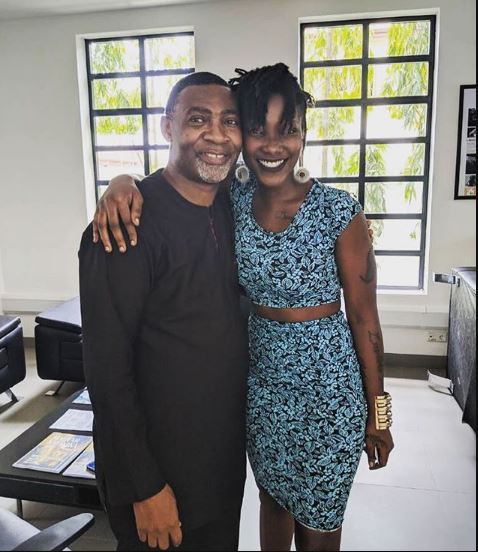 Ebony paid a visit to a famous man of God, Dr. Lawrence Tetteh as part of her last days on earth.
In her Instagram post, the dancehall artist shared a picture with the international evangelist and captioned it: "I enjoyed our meeting today Daddy."
At first, it was not known what really transpired between them but it was later revealed by the man of God that he led Ebony to Christ before her death.
SCROLL DOWN to NEXT PAGE and click to view more surprising things Ebony did………