Robert Gabriel Mugabe is a Zimbabwean revolutionary and politician who led his country as Prime Minister from 1980 to 1987 and as President from 1987 to 2017.
President Mugabe was recently rumored about as the 'selfish' and 'most litigant' president in Africa.
At length president, Robert Mugabe has resigned after ruling for 37 years. That's what happens when you think you own a country. The former head of state is now being held captive in his mansion by Zimbabwean Defence Force (ZDF).
Mugabe was living like a king, While he was in power. He still is actually since he is being held at his own home.
The removed leader has a 25-bedroom mansion in the leafy suburbs of Borrowdale in Harare. The home which is nicknamed 'Blue Roof' sits on a 44-acre parcel of land.
Check out the marvelous photos of Mugabe's bedroom mansion…
Mugabe's living room
The true Mansion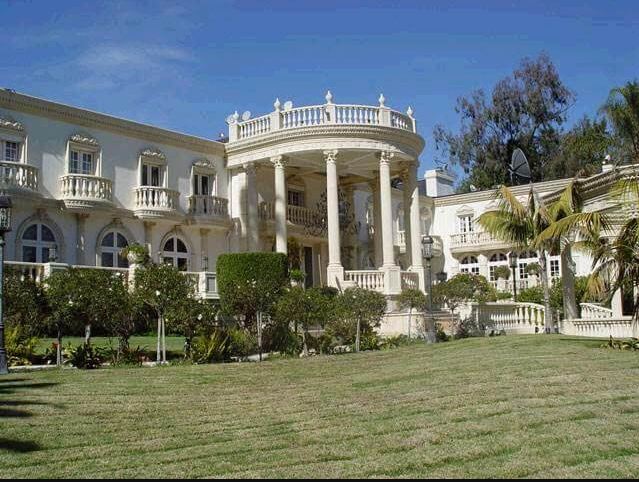 Sweet swimming pool of Mugabe
This is the bedroom of Robert
What a sweet dining hall of Mugabe
Like a five star hotel
Mugabe's fine architecture
Bathroom
One of the bedrooms