Okay FM's presenter Gilbert Abeiku Aggrey popularly known as Abeiku Santana has replied the notorious self-styled Evangelist Addai stating that he is a mentally deranged person whose claims should be treated with a pinch of salt.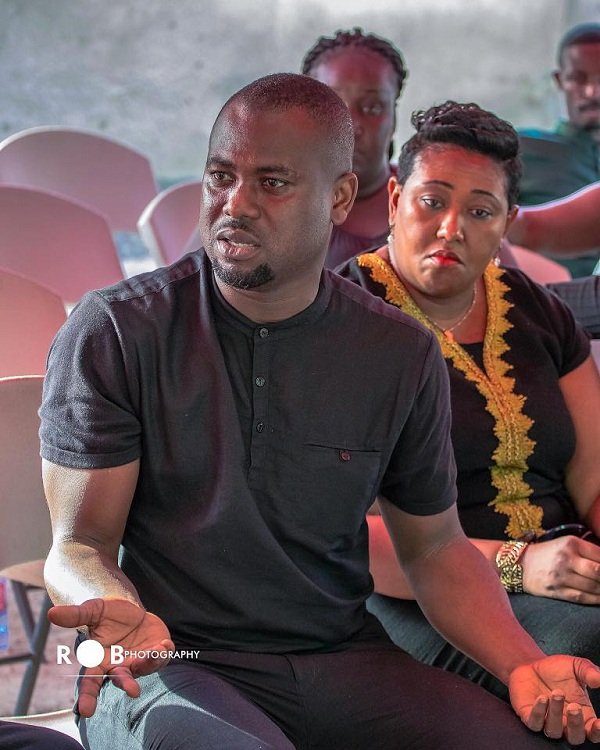 Abeiku's reaction is in response to the 'Evangelist's' recent incessant attacks on Entrepreneur Dr. Kwame Despite and Abeiku Santana.
Evangelist Addai had done what could be described as an allegation and made the claims that Despite uses the blood donated by Ghanaians on his health fairs for ritual sacrifice.
He also 'came at' Abeiku Santana with an even more damning allegation which he claimed he caused the demise of his daughter and bodyguard for ritual sacrifice.
However, in a video GHPAGE.com has sighted, Abeiku Santana said Addai is not a pastor, an evangelist or a man of God but a mere lunatic.
According to Abeiku, Evangelist Addai was dismissed from Kwame Nkrumah University of science and technology after he ran mad.
Abeiku continued that, Evangelist Addai's modus operandi is to attack many God disciples, dignitaries and take advantage of trending issues to defame people for clicks on youtube.
That he added, the evangelist who is based in the united states is not working and is bent on destroying people to make some money.
He stressed that Evangelist Addai is suffering from a mental disorder and as a result of that has spoken against almost every 'well-meaning' Ghanaian and even those around the world.
"He is not a normal person, he is a lunatic, he was sacked from KNUST because he went mad, so please take note" Abeiku stated.
The 'Evangelist' had also claimed that Abeiku's name Santana emanates from the word Santa Claus which if you remove the Claus, the remaining Santa means Satan.
In a reaction to that Abeiku replied it is all balderdash.
Watch the video below;
https://youtu.be/jlMLUpEm4dk