The former member for Criss Waddle's AMG and now CEO of 2Hype Gang Sam Sarfo known in showbiz as Showboy has revealed that he once wanted to kill rapper Medikal when they had their issues sometime back.
Showboy, in a series of revelations made on social media, explained that he had a change of mind after Criss Waddle begged him to have mercy on Medikal since they are all in the same camp AMG.
The American-based artiste also revealed that he has slept in a cemetery and have also been baptized in a river at 2 am with snakes tied to his legs hence anyone trying to mess with him should be careful.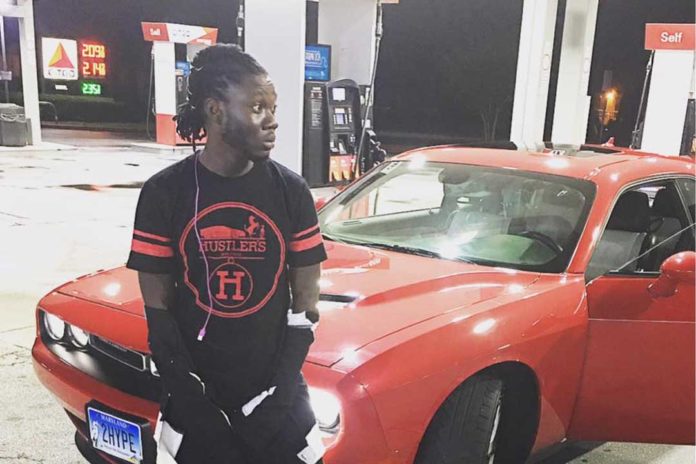 Also Read: Medikal Got Low Sperm Count and Can't make Sister Deborah Pregnant- Showboy Reveals
He posted: " If I haven't slept at the cemetery before .. or stood inside a river to be baptized at 2am and snakes tired all ova ur legs … don't try KWABENA SAFO ..u might die n wouldn't survive it … pls stop it lol
I nearly killed medikal and I stop … am telling u the honest truth today … I stopppped .. I stopppped .. I first bought an accident for him .. he nearly died … the rest was gonna be evil … t
After he got his first accident . Waddle wrote me and said so u don't feel sorry . And no matter what mdk is still in the camp , I gotta stop doing him like that .. I felt sorry and realized .. I rather told my people to ova bless him"
See screenshot below: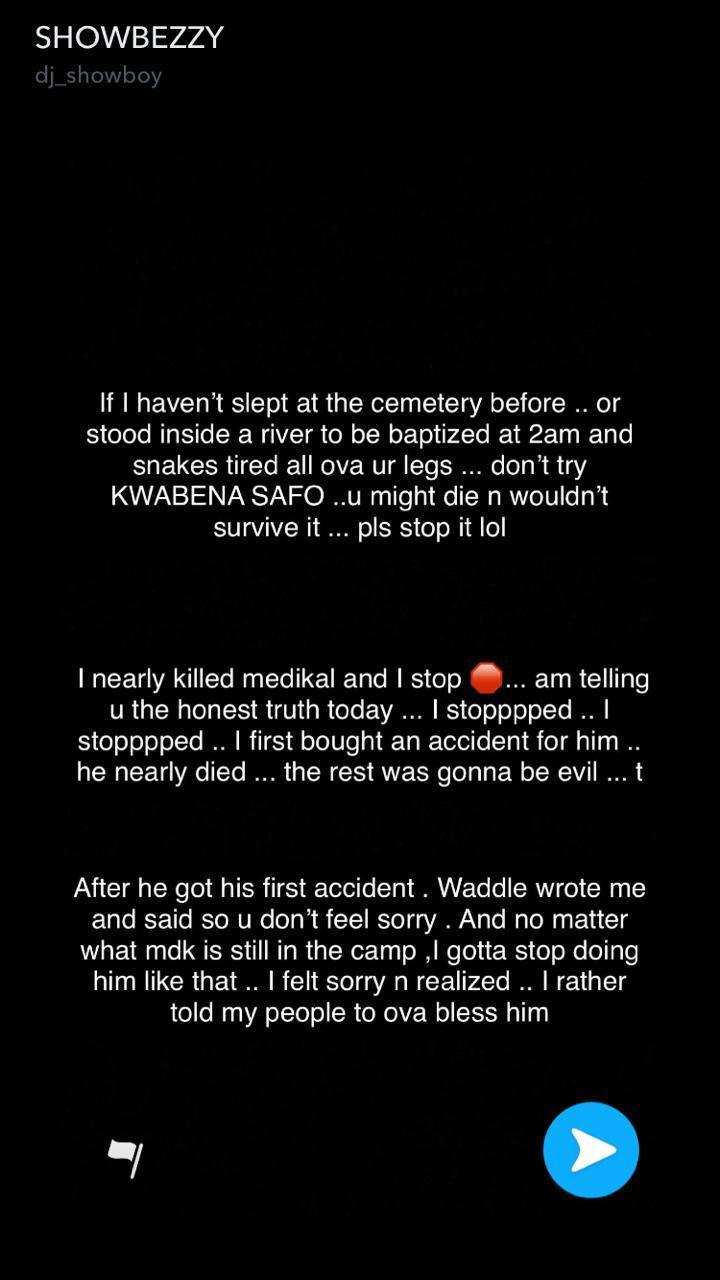 Also Read: Photo: Showboy takes swipe at Medikal and Sister Debby, calls them 'Abrewa ne ne ba'
He further went on to warn Medikal that should he try anything with him again his mother would face the consequences by dying.
He shared: "Medikal came to meet me in amg shining and making big moves .. u wondering why …lol if he jokes in mother will die !!! Yes KWABENA SAFO got that power !Even my own biological father I went to the funeral but didn't go to the cemetery!!! I know me"
See screenshot below