This is Rahim Banda, an actor and is the son of the award-winning producer Ahmed Banda.
He was recently elected as the School Prefect for his school, Ghana National College after he won the votes of 44 classes out of 52. Read the full story here.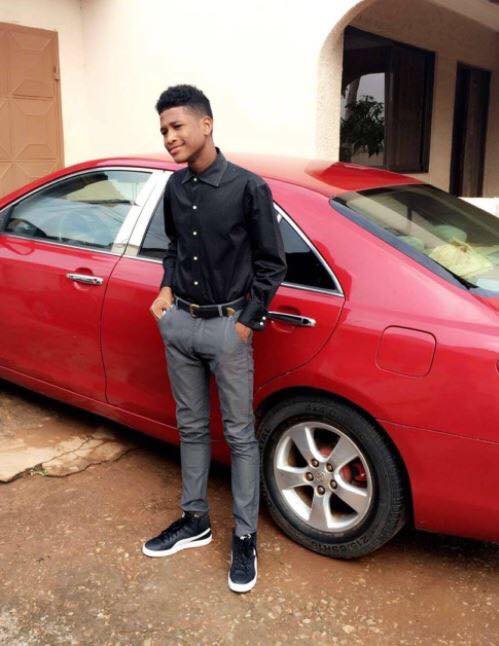 read also: Ghana Versus Nigeria: Most Handsome Actors – Who Wins? [See Photos]
This is Kumawood actress Maame Yaa Konadu Jackson. She is the daughter of award-winning movie director cum producer, Jackson K Bentum.
read this: One Week Celebration Photos Of Dead Tramadol Girls Pops Up
We use to see her in most movies with a colleague actress Clara Benson aka Maame Serwaa.
If you ever think Maame Yaa Konadu will forever be that little girl in Ghanaian movies, think again as we have been hinted that the two teen actor and actress could be dating officially soon as Rahim has expressed interest in the 19-year-old girl.
According to the insider, Rahim Banda has been sending love messages to Yaa Jackson on Whatsapp and her Instagram and every now and then and sometimes engage in video calls when the opportunity comes.
It seems both have agreed to date and would soon make their relationship official and make a public announcement.
read more: 2018 Fifa world cup: Bet with 1xbet to win an iPhone, iPhone, cash, Range Rover, Bentley and more
Yaa seems so much in love as in one of her post on her Instagram account, her caption read; Am inlove ??but who care's to know?
Click here for more news as we will update you on any development concerning the two.
Check out her post below…
read this too: Blackstars captain Asamoah Gyan name pops up in Anas exposé video
https://www.instagram.com/p/Bj5m1Kil7fx/