Sarah Adwoa Safo, the Member of Parliament for Dome Kwabenya, has proudly flaunted her son with Kennedy Agyapong.
The MP, who recently lost her position as minister for gender, children, and social protection, turned to social media to post pictures of herself and one of her sons, Kelvin Ohene Kantanka Safo-Agyapong and warmed hearts in the process.
READ ALSO: Sarah Adwoa Safo removed by Akufo-Addo as Gender Minister
In this mother and son photo, Adwoa Safo looked extremely charming and also had her infectious smile on full display while proudly flaunting her son, who was spotted with braids.
Adwoa Safo was wearing a white top and peach-coloured trousers with a matching bag to compliment the outfit.
Kelvin Ohene Agyapong on the other was also captured wearing a matching black Calvin Klein jeans top and black trousers with a black and red Air Jordan sneaker.
READ ALSO: Adwoa Safo finally explains her absence from Parliament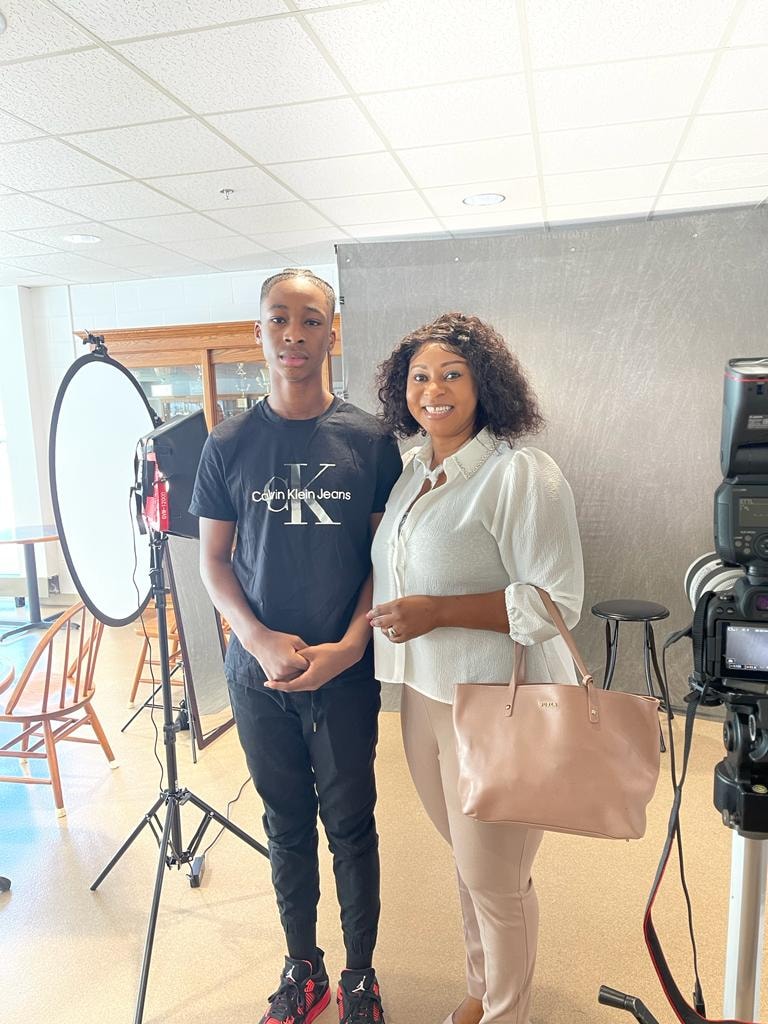 Below are some of the comments from social media users who are wowed by the handsomeness of young Kennedy Agyapong
Nana Hemaa Ama Kantanka – Nice family wow so lovely Ohene is growing up too fast enjoy your special days with lots of happiness and laughter To our Almighty Living God be the Glory. Amen
Kumawu Wasty Sylvester – Nice one there!That's why you chose them over Nana Addo's ailing economy. Aunty Adjoa we miss your TikTok videos ooo
Sam Assensoh – Bravo growing Young chap.Your mum sacrifices for you so don't betray her sacrifice one day ooo
Bbra Kofi – Then respect Kennedy Agyapong for giving you this happiness and stop your selfish attitude