Belinda Naa Ode Oku aka Adwoa Smart is one of the veteran Ghanaian actresses in Ghana. A few years, the midget actress was one of the most popular trending actresses in Ghana and beyond.
Well, it appears Adwoa Smart has finally found what her heart desires. Photos of Adwoa Smart's supposed secret wedding has flooded social media.
SEE ALSO: I had my first Son at age 15 – Actress Vivian Jill Lawrence Reveals
In the photos going viral, over excited and happy Adwoa Smart is smiling as she posed for the camera.
It is currently unknown whom Adwoa Smart got married to since he was absent in all the photos going viral.
But since Adwoa Smart has already informed Ghanaians she wants a tall handsome and broad-chested man, we can guess he is nothing less.
SEE ALSO: Talent Is What Matters: Check Out 10 "Ugly" Celebs In Ghana Who Have Made It & Are Now Rich (Photos)
The photos could also be from a movie scene and are not real at all but all the same, Ghpage.com is digging for me more details and we will update you shortly.
SEE THE PHOTOS BELOW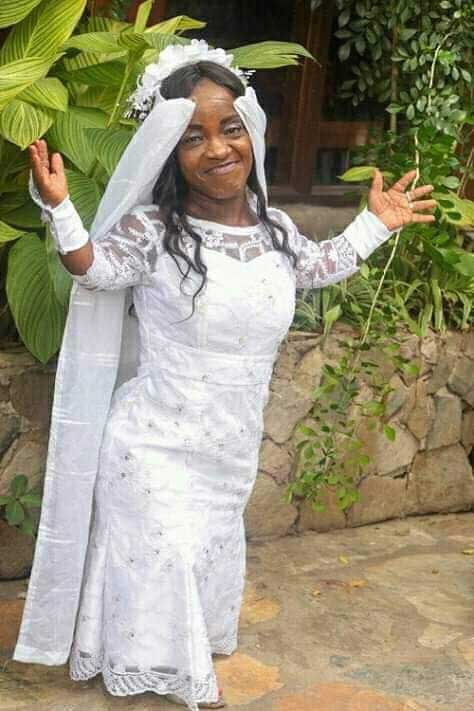 SEE ALSO: Former top occultist exposes top Ghanaian celebrities who are Illuminati
Congratulations to Adwoa Smart. You deserve all the happiness you can get