Afia Valentina also known as Afia Quality is a lady who according to what Ghpage.com gathered parades herself as a kumawood movie producer/director is wanted by the Kumasi central police,crime unit for allegedly defrauding a victim to the tune of GH¢ 21,600.
Afia Valentina, whose modus operandi is to use pictures taken with some of the stars, flooded on her social media pages as a bait to get the trust of her victims in this grand scheme of scam.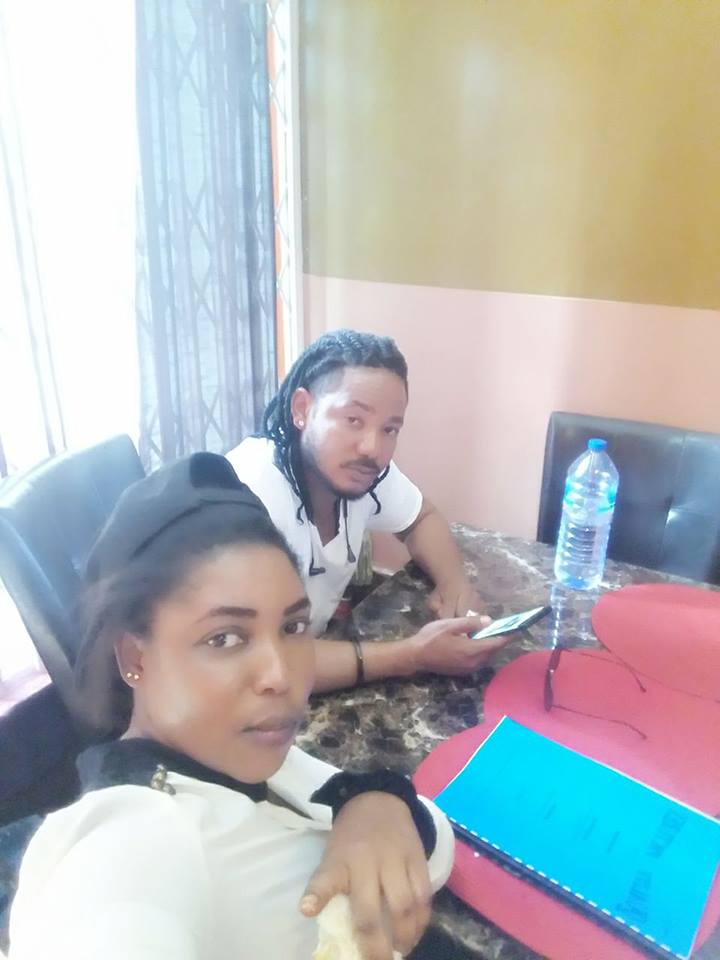 Afia is said to have collected various sums of money from the victim in the United States called Boateng.
She is alleged to have convinced the victim that— she is a producer and can successfully secure the services of Liwin,Nana Ama McBrown, Frank Artus and co to produce a movie for them to sell and make their money back.
According to what Ghpage.com, gathered from the victim, the lady collected the money in bits and batches.
A cameraman will be paid 1,000, soundman 500, Nana Ama McBrown 2,500 cedis(lesser charge because she knows her), Frank Artus + his plane tickets 5,100, Liwin 5,000, welfare 6,00 and others 4,800 (all in cedis) are among the lot she collected and according to her —will be used to pay them.
After collecting the money, Afia is said to have mentioned TP Klann(Former PRO For Bishop Obinim and the manager for Ice Tv) as will be the director for the movie.
And when it was time to bring together the aforementioned stars to shoot the movie, Afia started giving excuses, that Liwin, Nana Ama, Frank, and co are all busy on another set.This continued for months until the victim grew tired of her excuses and decided to request for his money.
Upon the request to refund the money from her, stated she doesn't have any money to give back and even threatened that, the victim dare not involve the police.
"I can use part of the money I have collected from you to pay off the police —don't you know the Ghana Police?"She is on record to have said and even texted to the victim's phone.
However, preliminary investigations conducted by the Crime Unit of the Kumasi Central Police revealed that Afia Quality admitted to collecting the money. She pleaded for a period of time to pay back the money, only for her to abscond when it was due to effect the payment.
All attempt Ghpage.com made to reach her proved futile.
READ ALSO:Top 10 Richest Kumawood Actors/Actresses and their Net Worth
She is now on the run,and you are all encouraged to Share this post using the share buttons below, on your various social media handles to help lead to her arrest.