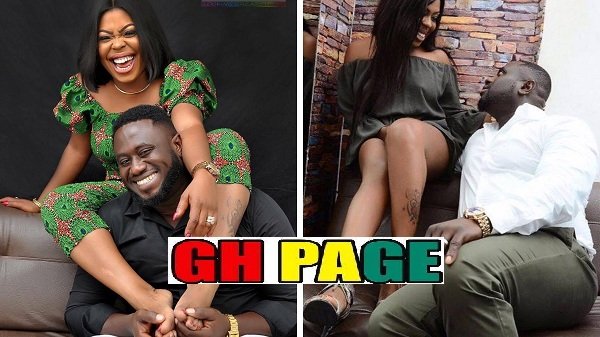 Controversial Ghanaian broadcaster, Valentina Nana Agyeiwaa aka Afia Schwarzenegger has dropped another bombshell concerning how her ex-husband, Mr. Lawrence Abrokwa physically abused her when they were married.
A couple of months back, Afia Schwarzenegger and her husband made news when the nu-de video and photos of Afia circulated on social media.
According to the reports, Abrokwah took those video and photos when he budged into her wife being bunked by another man on their matrimonial bed.
SEE ALSO: Audio: Afia Schwar rain curses with Antoa on anyone who tries to reconcile her failed marriage
Afia Schwarzenegger subsequently filed for divorce on the grounds that the Abrokwah always abused her physically. She has since launched a campaign #LeaveToLive to raise awareness about domestic abuse, violence against women and toxic relationships.
Narrating a story that probably happened when she was still married to Mr. Lwarence Abrokwah, Afia Schwarzenegger posted on Instagram:
SEE ALSO: "My P*ssy Is Mine, I Do With It What I Like" – Afia Schwarzenegger Replies Critics
"I saw my ex lying/trying to defend himself anytime he abuses me n i tell someone….so i asked him a very simple question,"If you are so ashamed of the things u do to me,why do u do it"…And he had no answer.. The moral behind this story is your abuser knows very well that what he is doing is wrong hence lie or try to cover up his actions… Leave to Live"
SEE ALSO: Video: Afia Schwarzenneger's acceptance speech at the RTP Awards 2017 that got everyone Talking