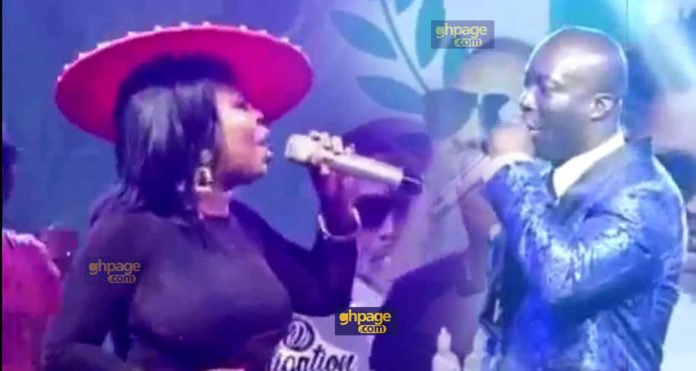 Controversial television personality Afia Schwarzenegger and leader of Heaven's Gate Ministry Prophet Kumchacha have been in the bad books of each other for some years now.
This year been no different the two have attacked each other whenever the opportunity presents itself. Recently Prophet Kumchacha alleged that the main reason why he has been fighting with Afia Schwarzenegger was that she asked him to "chop" her for free to which he refused.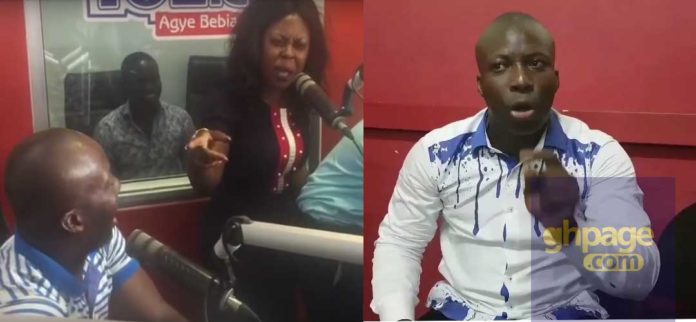 Also Read: "Afia Schwarzenegger will die in 2019"- Prophet Kumchacha
Well, at the 8th-anniversary concert of Accra-based Okay Fm, both Afia Schwarzenegger and Prophet Kumchacha where both at the concert and Abieku Santana decided to settle the beef between the two of them.
Abieku Santana called out Prophet Kumchacha and Afia Schwarzenegger to join him on stage but the controversial comedienne who had earlier mounted the stage refused to join Kumchacha on stage.
Watch the video below:
SEE MORE: Afia Schwarzenegger distributes food and drinks for poor people on the street