Afia Schwarzenegger has suffered another unlucky fate and has become another burden for the government as she is now looking forward to getting employment, her buttocks have been injected with sacked needles by her current employer, Angel TV.
The mouth wrestler presenter according to report was sacked base on over poor ratings/viewership of her TV show Angetainment–and also for gross delinquency.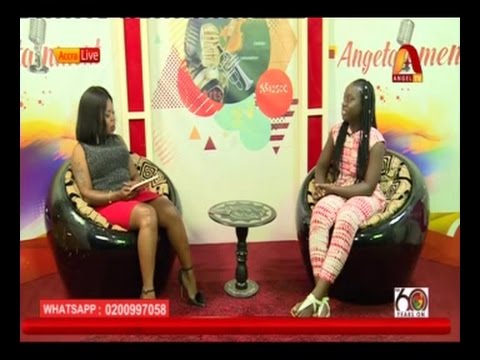 READ ALSO: Top 10 Richest Musicians In Ghana And Their Net Worth #1…
The report also added:
"You guys were right when you said a few months ago that Afia wouldn't last at Angel TV–she has been sacked and she's hot."
Schwarzenegger has already been sacked from several media houses before joining Angel TV including OKAY FM and UTV, both owned by Despite Group of Companies–and that too was followed by her butt kick from Kasapa FM, for inadequate professionalism and other atrocious acts.
READ ALSO: Meet the 10 Beautiful Wives Behind The Success Of Ghanaian Male Celebrities
The presenter experienced the same fate when he was working with Happy FM, under Global Media Alliance and that was as results of some mysterious reasons.
Afia Schwarzenegger is currently been reported to be on her knees, begging her previous employers to accept her as a second chance.
The main reason which is believed to be the root cause of Afia's TV show's flop was revealed, it's reported that she started the TV show with the hope of making it popular by lying on the programs first episode on one Chris-Vincent Agyapong Febiri, editor for Ghanacelebrities.com.
READ ALSO: Stonebwoy's Patoa Is Fake, I Speak The Real Patoa – Shatta Wale Brags
She framed Chris for taking £3,000 from a girl in the UK for his married expenses in Ghana, meanwhile, Chris' wedding probably cost 5 times more than that and was highly planned that even Joy Prime TV with UTV present at the ceremony for coverage.
READ ALSO: Shocking video: Another Ghanaian Pentecost Elder Caught Sleeping With His Brother's Wife In Spain L?aks Online
But unfortunately, her lies didn't work as her story fell flat on the face and didn't receive any response from Chris-Vincent as she was expecting.
READ ALSO:Do You Still Remember Gospel Musician Ama Boahemaa? This Is How She Looks Now
Accessing the condition, Afia has a slight chance of convincing her previous employers to take her back and may end up being an unemployed burden for the government.
READ ALSO: Occultism: A Ghanaian Nurse Confesses To Killing 175 People A Week [Watch Video]