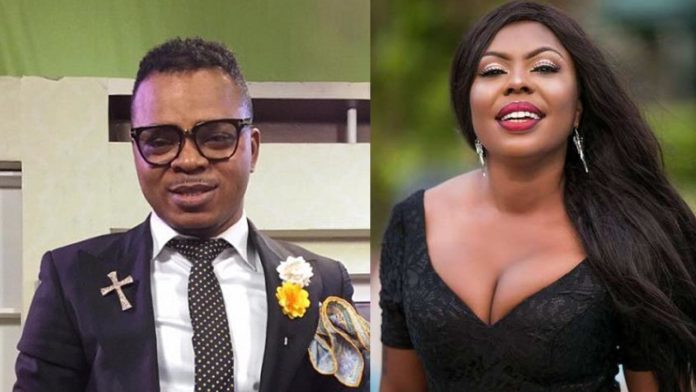 TV personality Afia Schwarzenegger has expressed her concern on how some fake pastors are using their church members to enrich themselves.
He reaction comes after a video which has gone viral had Angel Obinim bragging about money he got in his account and stating that he could afford to buy five(5) Rolls-Royce instantly.
Also Read: Angel Obinim enjoys vacation in Dubai with his wife Florence Obinim-shows off property
She shared the video on her Instagram page: The power of offering….and people arw very hungry in his church..80% of his church members are unemployed n hungry
Ghanaians wake up for the bible said whosoever call upon the name of the Lord shall be save!!!
Angel in dubai pt 1&2
Also Read: Angel Obinim dares God to kill him
Daniel Obinim, also known as Bishop Obinim or Angel Obinim, is a Ghanaian pastor known for self-proclaimed spiritual powers and extreme Christian practices which have often sparked national outrage for infringement on rights of church members.
Many have accused him of being a 'bogus' preacher. Obinim is the Head Pastor of the International Godsway Ministries.