Pricilla Opoku Kwarteng aka Ahuofe Patri has flooded social media with photos of her smoking. The budding actress has done a photoshoot of her blowing some smoke which has got many Ghanaians talking.
For months now, it's been rumored Ahuofe Patri smokes more than Bob Marley ever did. But always, Ahuofeo Patri comes out to deny.
SEE ALSO: I have never used drugs-Ahuofe Patri speaks on weed smoking rumors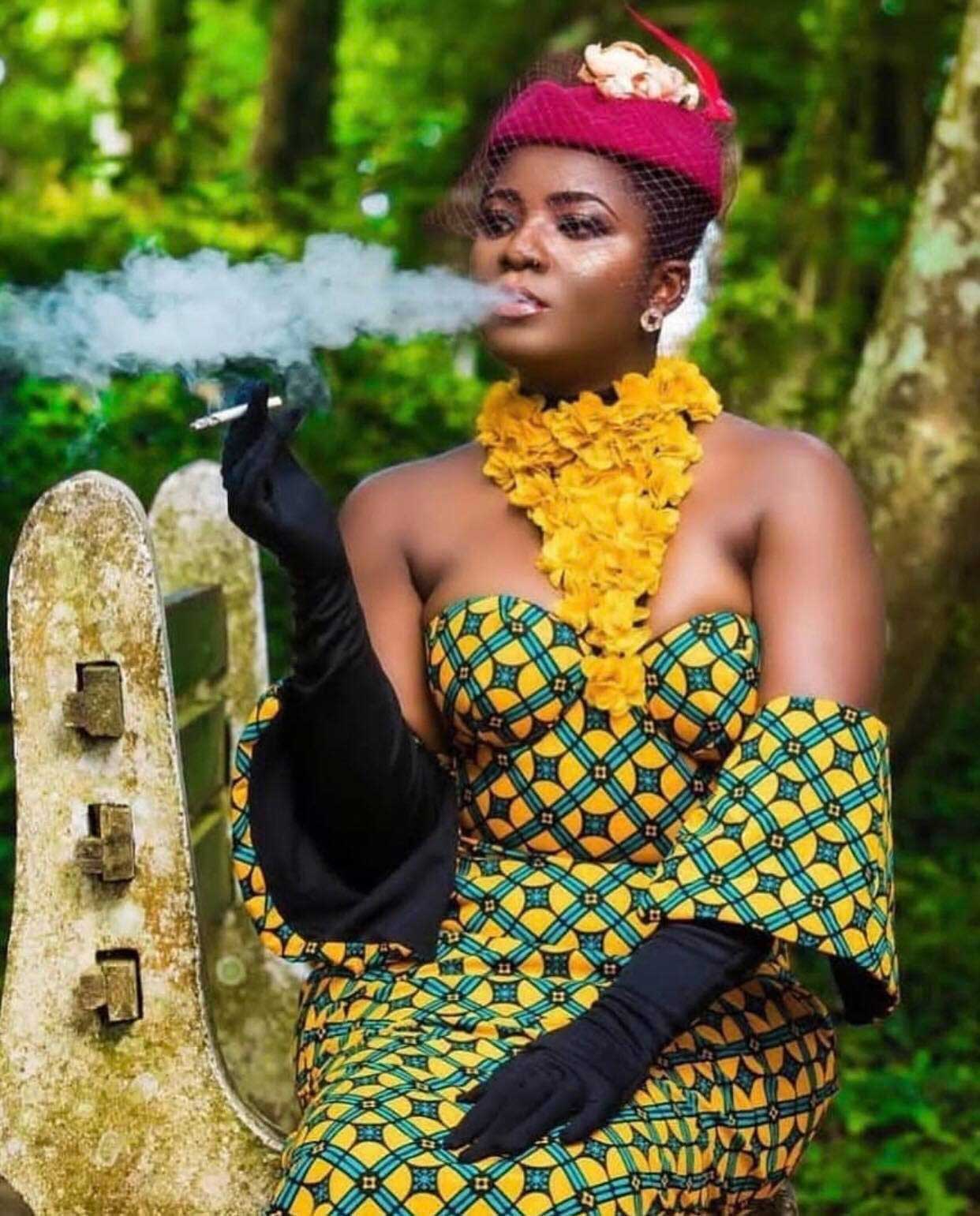 But for her to officially do a photoshoot smoking has got not just her fans worried but the entire creative arts industry and stakeholders.
SEE ALSO: New photos of Ahuofe Patri raises concern among her fans on social media
Recently, a worried photo of Ahuofe Patri looking like a junkie hit online. It was so disturbing that it went viral with many wondering if all is well with the talented actress.
Well, check out more photos of Ahupfe Patri smoking below
SEE ALSO: Ahuofe Patri releases another wild and hot bikini photos
Well, we just hope the smoking allegations are all mere allegations and have no truth in them. We wish her well though.