Joyce Dzidzor Mensah, the former AIDS Ambassador in Ghana has done the unthinkable; She has gone nu-de on Facebook to rain curses on former president John Dramani Mahama and his wife, Mrs. Lordiana Mahama.
Dzidzor Mensah barely an hour ago shared a photo of herself with all her boobs out in the open to protest and to rain curses on former president Mahama and his family for doing something to her and remaining mute for over a year.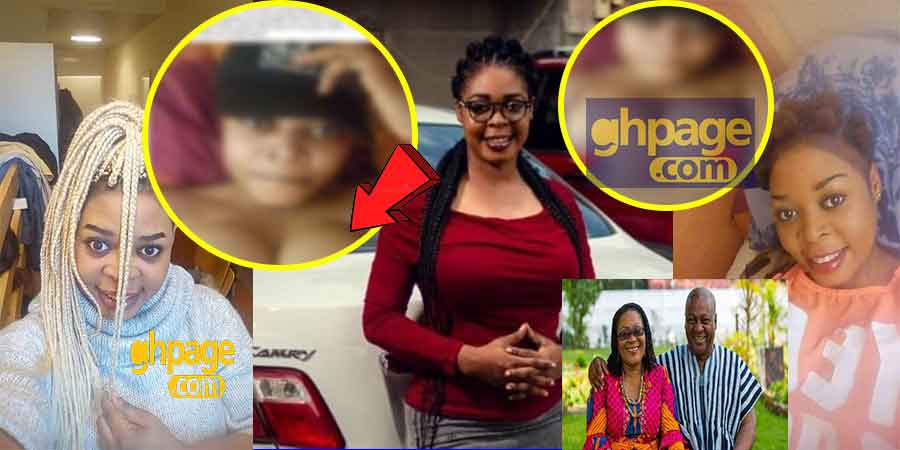 SEE ALSO: Kristoff Adjei, the HIV+ ex-boyfriend of Joyce Dzidzor Mensah who vowed to infect other women speaks – Denies being HIV+ with evidence
The embattled lady did not mention what exactly Mahama has done to her to force her to post her nu-de photos on her timeline on Facebook but we can imagine it is a serious thing indeed.
On the other hand, Joyce Dzidzor Mensah enjoys being the center of attention and will do anything to gain attention from Ghanaians.
SEE ALSO: John Mahama Reacts To Claim That He Took $8 Million From Nyantakyi Prior To 2016 Elections
Sharing the nu-de photo on Facebook, Joyce Dzidor Mensah wrote:
I have accepted I contribute to whatever am going through now. But John Dramani Mahama do you think you will also have piece of mind for what you and your wife have done to me? No. A woman does not show her nakedness for no reason. You have turned deaf ears all this year's as if you are unaware of the injustice you people have done to me. The poor has no justice in any part of the world. But even in my poor state, I will fight till I die Just wait for what will unfold soon
SEE ALSO: I turned down relationship proposal from Akwaboah – Former AIDS ambassador Joyce Dzidzor