The boyfriend of Akosua Sika, the lady at the center of a viral Facebook video which has caused a lot of attention on social media has come out to react on the matter.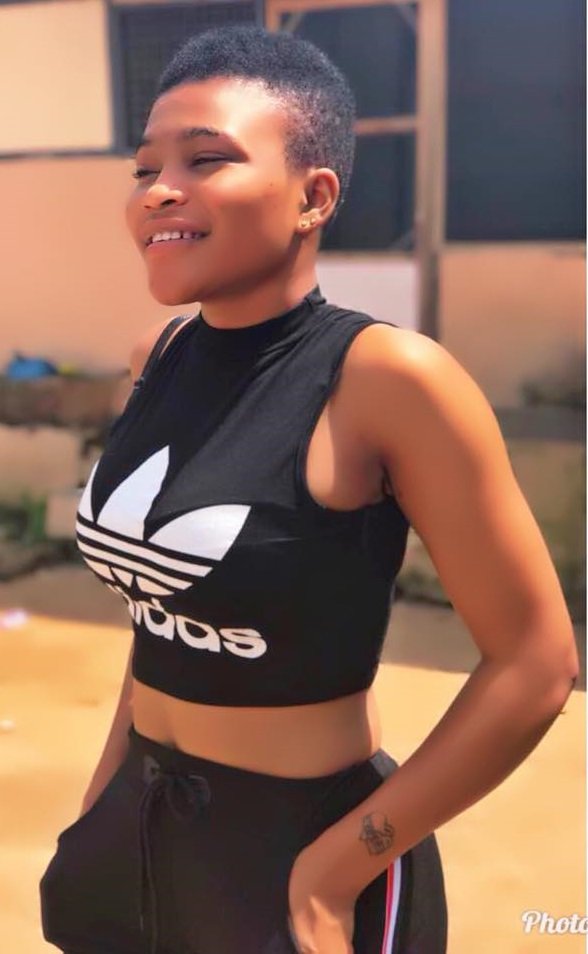 In a screenshot from a chat that Ghpage.com got, it is obvious that one Baron Ike is the boyfriend of Akosua Sika, the lady who was beaten by Sharon Gh and her gang of friends.
Baron Ike provided proof of his claim that he is indeed the boyfriend as he shared a picture of himself and Akosua Sika having fun in a swimming pool from the chat.
READ ALSO: People sharing this nu-de Video of Sharon Gh to pay her back? We doubt if it's even her [Watch]
From the conversation, the one who was chatting with Baron Ike wanted to receive confirmation if he was talking about Akosua Sika or Sharon Gh. Baron Ike replied with "The one that was slapped"; claiming that he was involved with Akosua Sika.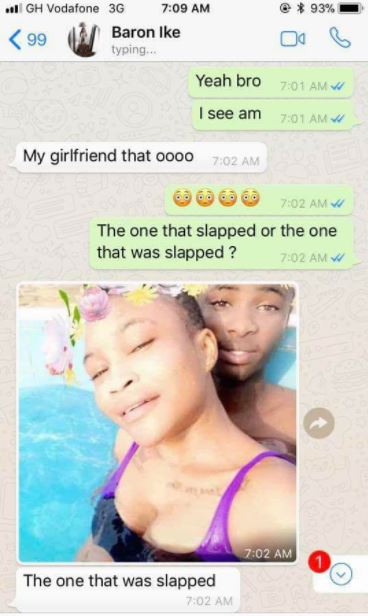 However, Criss Waddle made a startling revelation about the matter.He indicated that Akosua Sika was the girlfriend of one of his 'sons'. He went on to indicate that Akosua Sika's boyfriend (Baron Ike) showered her with love and affection.He also indicated that Baron Ike had bought an iPhone Plus for Akosua Sika and was also noted for giving her money for upkeep and also buying clothes for her.
READ ALSO: You used Juju to Snatch my guy, why beat another for doing same – Asaawa Gh's Ex-Girlfriend spits fire on Sharon Gh
Criss Waddle was at a loss for words why Akosua Sika would still go ahead to ask for money from someone if she had such a caring boyfriend. He also alleged that he had a conviction Akosua Sika was dating both guys.