After days of silence, Akosua Sika the Slay Queen whose video is going viral has responded to her critics. And according to her, She thanks God for the hype!
A few days ago, social media was rife with news that a video of Akosua Sika being 'chopped' by two strongmen has been released online.
SEE HERE: S£x Scandal: Akosua Sika, The Slay Queen Who Was Beaten By Sharon Gh Lands In Trouble Again As A Video Of Her Being Chopped By Two Guys Leak
She is the same Akosua Sika who was beaten last year by another Slay Queen, Sharon GH, and her gang because Akosua Sika tried to snatch her fraud boyfriend.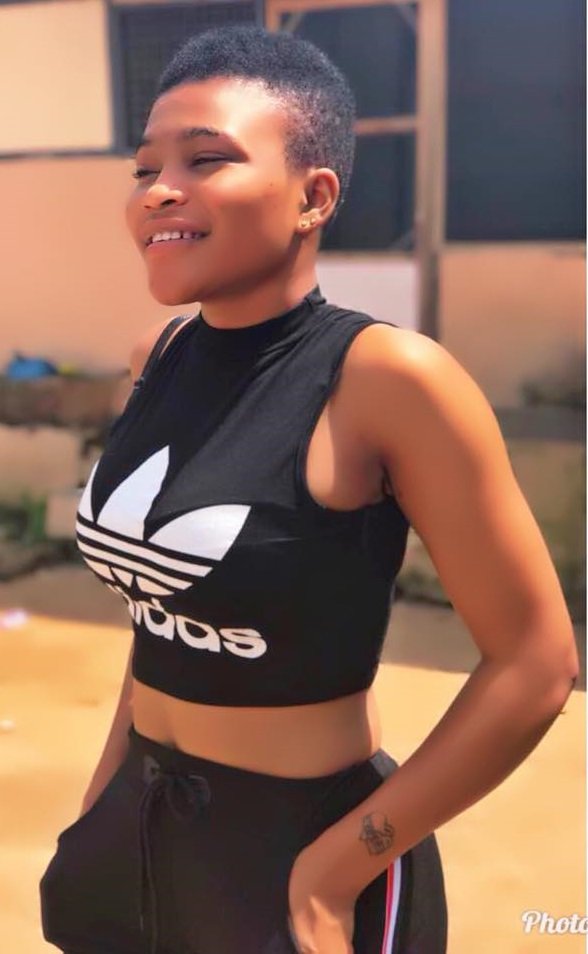 Well, in a new video, the embattled young Slay Queen has responded to the circulating video and according to her, not only is she not the person in the  video, she thanks Ghanaians and God for hyping her.
SEE ALSO: Watch The Video Of Akosua Sika Weeping Bitterly After Her Threesome S£X Video Leaked Online
Citing the late Ebony Reigns as an example, the disgraced young lady stated that even Ebony who lived a great and exceptional life is dead so she care less if an alleged video of her being chopped by two macho men are on social media.
Throwing more light on the video of her crying, Akosua Sika stated that she was only crying for her own reasons and not because the video.
SEE ALSO: Video: One Of Akosua Sika's Boyfriend Speaks On The Video
Prior to this, one of her boyfriends, Isaac Osei confirmed he recorded the video of her crying after the two of them fought.
Well, watch the video of Akosua Sika responding to the leaked threesome video below
https://m.youtube.com/watch?v=7_AQl967bQI&feature=youtu.be
SEE ALSO:Watch The Video Of Akosua Sika Weeping Bitterly After Her  Video Leaked Online