Dr. Kwasi Amakye Boateng who is a Political Science Lecturer and Dean of Students at the Kwame Nkrumah University of Science and Technology (KNUST), has stated that President's Nana Addo's to declare 4th August as a holiday is of his selfish interest.
According to him, Nana Addo just wants a place for his father and nothing else.
President Akufo-Addo pushed a new Holiday Amendment Act in Parliament which proposed September 21 (Nkrumah's birthday and Founder's day) to be observed as Kwame Nkrumah Memorial Day instead of Founder's Day which honored him as the founder of the nation.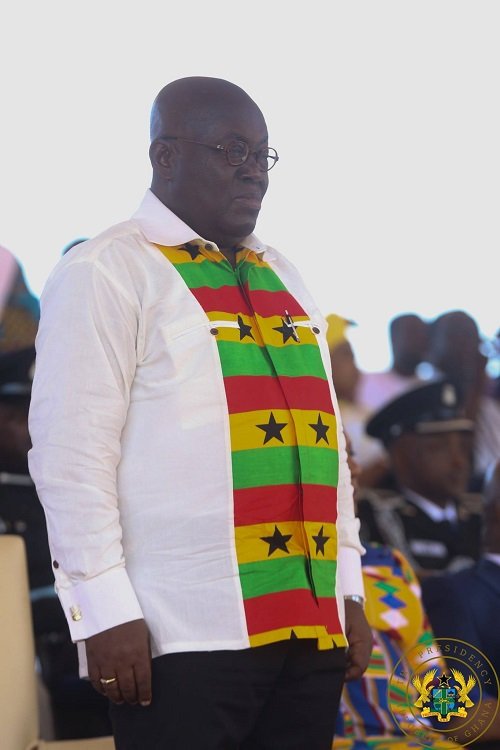 Also Read: Ghanaians descend on President Nana Akuffo Addo for loose talk
The President said August 4th will now be the new founder's day a move that has been criticized by a section of the minority National Democratic Congress (NDC).
In the argument of the President, 4th August is the most appropriate day to signify the country's recognition and appreciation of the collective efforts of its forebears towards the founding of a free, independent Ghana
But speaking in an interview on Pure FM in Kumasi, the Political Scientist chided the president for taking such a hollow and an insignificant decision.
According to him, the idea of founding Ghana from the angle of political science is based on one, the constitution as a document for the state and the ability of the constitution to receive the consent and legitimation of the people.
Also Read: Is Dumsor back? – Yvonne Nelson questions Prez. Nana Akuffo Addo
Dr Amakye further argued that, the Ghanaian state was hanging at the time people were tampering with the 1957 constitution.
"August 4 is confusion. What is the significance of August 4 in modern day Ghana? Absolutely nothing", he stressed.
"Is it for the Aborigine Right Protection in the 1897? No. At this time there was no Ghana if the Ashantis had succeeded in pushing the British away Ghana would have been a different place. The Aborigine Protection was something to the people of the coast. Hence there is no reason for someone to say on August 4 we celebrate founders' Day". He argued.
Dr Amakye insisted "We need to take this seriously and debate the issues in public and take that this August 4th thing down. It is hollow, it is insignificant and clearly, Nana Addo wants a place for Danquah. In spite of the fact that he was a lawyer, Danquah could not come out as a statesman. That one is the work of Kwame Nkrumah. We can't use 4th August as Founders day. It has exposed Nana Addo big time. He is not looking at Ghana, he is looking at himself, and he is looking at his people".