According to the woman in the audio which went viral on social media, Prophet Nigel Gaisie called on her and pleaded with her to help him obtain a powerful juju which will help him cement himself as one of the most powerful prophets in Ghana and she helped him.
SEE HERE: Audio: Prophet Nigel accused of acquiring his prophetic powers from a Juju he took from Gambia
Prophet Nigel Gaisie is the man of God who claims he prophesied the death of the late sensational Afro Dancehall Diva, Ebony Reigns months before it happened. He has recently prophesied the death of Stonebwoy.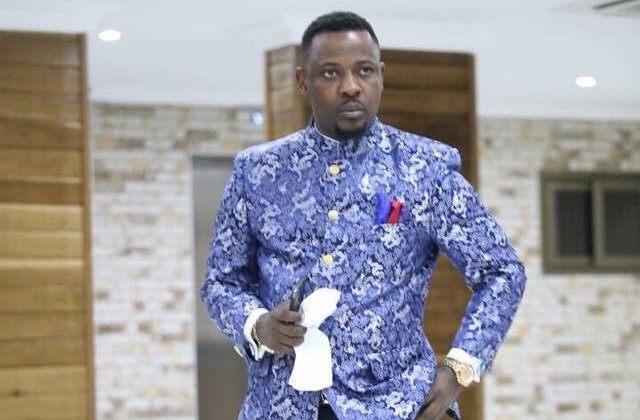 Well, the woman who claims she led Prophet Nigel Gaisie to obtain Juju in the Gambia goes by the name Ama Born Again and she has made more stuttering revelations about how she joined the occultic world.
SEE ALSO: Man Of God Prophesies The Exact Date, Time, Venue, And How Prophet Nigel Gaisie Will Die – It's Soon
Where the members of the occult used to meet, the number of countries she has traveled to into in her occultic journey and the type of items they use in the occultic world. And this time in a video discussion.
According to Ama Born Again, they used to meet in Dansoman, a suburb of Accra and major pastors in Ghana are part of the club. Major pimps who supply prostitutes to these pastors were also part of the club.
SEE ALSO: All Prophets prophesying death for some celebrities will also die – Dr Lawrence Tetteh sends out a strong warning
Ama Born Again also showcased a number of occultic materials which included a bottle with an uncracked egg inside.
WATCH VIDEO
https://www.youtube.com/watch?v=akYaKdnchfc&feature=youtu.be
SEE ALSO: "Any Man I Sleep With Who Sleeps With Another Lady Dies" -Ghanaian Lady Narrates Her Sad S£X Life