Ghpage.com reported when United Television presenter, Ama Sarpong Kumankuma aka Alagege tied the knot with her longtime boyfriend in a colorful all-white wedding ceremony officiated by Rev. Charles K. Gyasi on Saturday, 13th January 2018 in Accra.
The ceremony saw both the family of the couple gathered to so show love and support to the newly wedded. Friends and sympathizers were equally present to wish the couple well.
Ghpage.com got a few pictures which we presented to our cherish readers on the wedding day. Well, Ghpage.com now has all the official photos of the wedding ceremony.
SEE HERE: These Are The PHOTOS Of UTV's Ama Sarpong Kumankuma's Colorful Wedding Ceremony
Check out the amazing photos of Ama Sarpong Kumankuma aka Alagege of UTV.
Photo credit: NK Studios
SEE ALSO: Must Read: Meet The TOP 5 Mismatch Couples Of All Time [Photos] – Incredible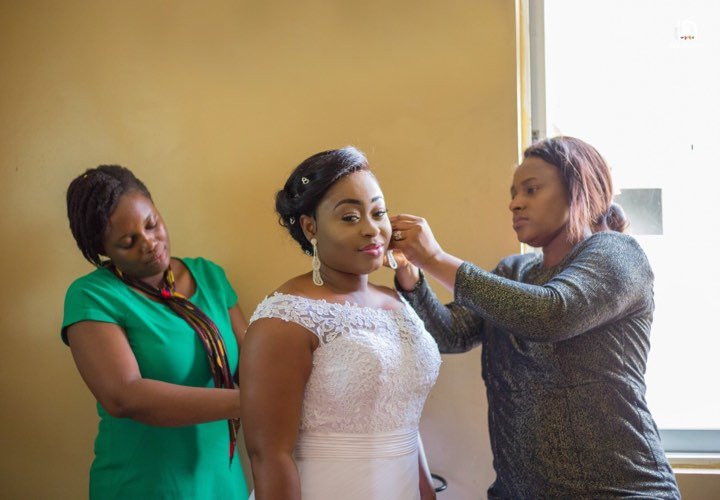 SEE ALSO: Kumawood Actor Bernard Aduse Poku releases Photos of his Lavish Life in New York
SCROLL DOWN

AND

CLICK ON NEXT PAGE

TO SEE MORE PHOTOS