Ever since investigative journalist, Anas Aremeyaw Anas announced he was set to premiere his latest corruption exposé titled Number 12 centered on corruption at the Ghana Football Association, Kennedy Agyapong declared war on him.
Number 12 was centered primarily on corruption with Ghana football and how some level of political influence was also captured.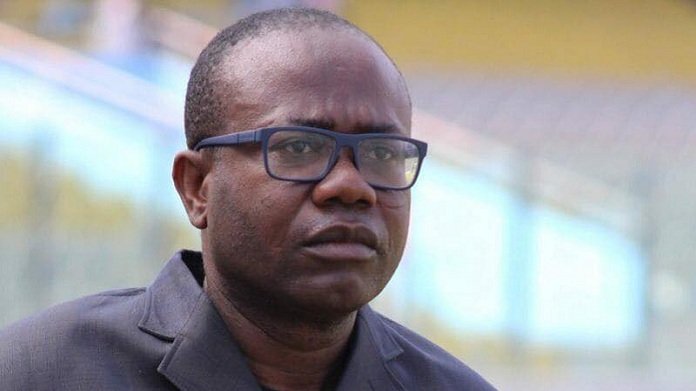 SEE ALSO: Anas GFA Exposé: Referee Sukah Took A Goat To Rig Hearts VS Kotoko Match
According to Kennedy Agyapong, Anas Aremeyaw Anas is equally corrupt so he does not have any moral right to expose anybody as a corrupt person. He also stated that Anas' method of investigation is wrong because he lures and seduces his victims into a trap.
Well, there wild conjectures that Kennedy Agaypong is probably in the video that is why he is outrage and crying more than Kwesi Nyantakyi who was captured multiple times taking bribes.
SEE ALSO: Black Stars Player, Agyemang Badu Breaks Silence On Anas' Latest Exposè
The video has finally been premiered and Ghanaians have their answers. From the Anas Video, Kennedy Agyapong was mentioned by Kwesi Nyantakyi as a potential shareholder and the fictitious company he and his cronies were about to create to dupe the nation millions of Dollars.
READ FULL QUOTES AS SAID BY NYANTAKYI IN THE ANAS GFA CORRUPTION INVESTIGATION VIDEO
"I know that the Chinese money is coming. It is about $2bn.I have spoken to Anthony Karbo. He has assured me that even though the Chinese will be doing the construction of the bridges in the northern part of Ghana, the stones, and chippings alone can bring about $100m."
"So Anthony Karbo wants us to establish a Ghanaian company. Anthony Karbo also advised that we must make Ken Agyapong a shareholder. Ken does not fear anyone. Once we have him on our side, we will have our peace of mind Nobody will fight us."
He Continued:
"You wanted to know how I will receive the money and transmit to the President. I have a Microfinance company. So you can move the entire $12m through it."
"Like I indicated I will share the money by giving $5m to the President,$3m to the Vice President. The Highways Minister will get $2m. My boy, Anthony Karbo will take $1m. Myself and Abu will share the $1m."
"I will settle Assenso Boakye. I will arrange a private meeting between you and the President. Look, the President sold a lot of properties before winning the election. He needs money."
"All his brothers are complaining that they don't have money. The $5m will greatly help the President. Assenso Boakye tells me the President is in Qatar, I will speak to him if we can meet him there."
The above are the exact words said by the Ghana Football Association President, Mr. Kwesi Nyantakyi during one of his encounters with the potential investors (The Tiger Eye PI Team).
SEE ALSO: Kwesi Nyantakyi Has Allegedly Resigned From FIFA Executive Council