Kumawood actor and renowned man of God, Apostle John Prah has hit back at Kumawood actress/producer Gladys Mensah Boaku aka Nayas for spreading false marriage report about him.
In a new video obtained by GhPage TV, Apostle John Prah has lambasted Nayas for spreading the false news that she is married to him and they actually got married last week.
SEE ALSO: Wife of Apostle John Prah reacts to the viral wedding photos of Nayas and John Prah-This is what she has to say
John Prah explained that he has been married to his wife, Mrs. Rita Prah for years and they have children together and will under the no condition marry someone else in addition to his wife.
He revealed that he has actually met Nayas just 2 times and that was when they shot a movie which he was the husband of Nayas.
SEE ALSO: Nayas ties the knot with Apostle John Prah?
The promotional photos of the movie are what Nayas has shared on social media and telling everyone who asks that she is married to Apostle John Prah.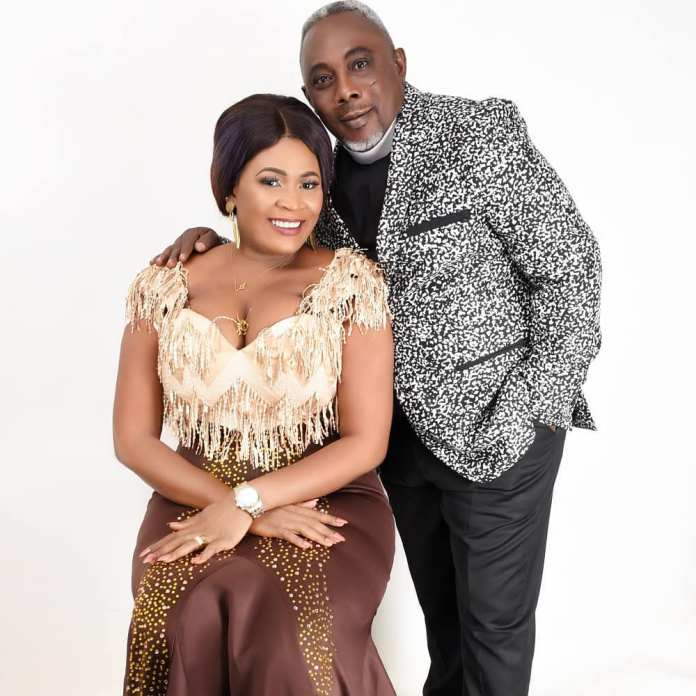 Apostle John Prah added that he thought it was the director of the movie who had given Nayas the go-ahead to promote the movie with that agenda but he has just found out that they all don't know anything about it and have even spoken against her publicity style.
SEE ALSO: Ex-Lover Of Kumawood Actress Nayas Reveals Her True Character
The respected Kumawood actor and a man of God pleaded with Nayas to go and look for her own husband because he is already married.
WATCH THE VIDEO BELOW
Already, the wife of Apostle John Prah has come out and condemned Nayas for spreading the false news. She described it as bad publicity.
Interestingly, Nayas who has sponsored the photos on her social media page with the caption: "What God has put together let no man put asunder!! In his time he makes all things beautiful" keeps telling media outlets who reach out to her that she is married to John Prah.
SEE ALSO: Wife of Apostle John Prah reacts to the viral wedding photos of Nayas and John Prah-This is what she has to say