One of the famous pastors a few years ago in Ghana was Evangelist Emmanuel Kwaku Apraku popularly known as "Apraku My Daughter". He has resurfaced and in a new interview has revealed how he got the name "Apraku My Daughter" and how his 25 church branches collapsed within one year
For years now, nothing has been heard from the popular man of God. Many have even presumed him dead or out of the country but Apraku My Daughter has revealed he is right here in Ghana in a an audio obtained by GHPAGE.COM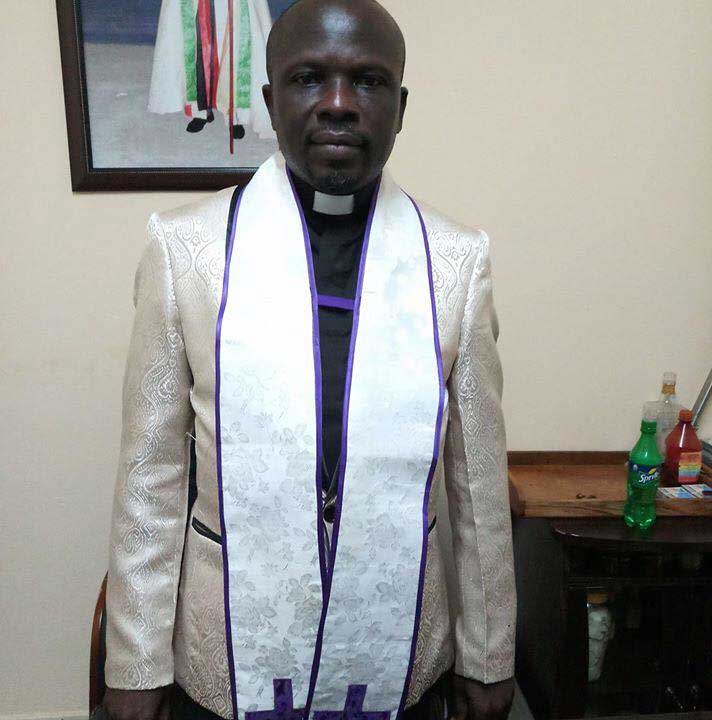 SEE ALSO: Ghanaian man reveals he has killed 675 people for sacrifice
Speaking in the new interview, he has revealed how got the weird name "Apraku My Daughter", the once very popular pastor explained that he was being interviewed on Peace FM when he was asked how he got his calling from God.
Osofo Apraku explained that thinking 'daughter" refers to a man, he told the host that he was asleep when he had a vision and God said: "Apraku my daughter, go and preach my word to unbelievers".
SEE ALSO: 16-year-old Ghanaian young girl narrates how she was initiated into lesbianism at the age of 4 years
Since then, people started calling him "Apraku My Daughter".It continued for a while so he had no choice but to accept the name like that.
Touching on how he moved from being highly popular to a barely known pastor now, the founder and leader of King Jesus Evangelist Ministry International Osofo Apraku revealed that he had over 25 church branches with some branches in USA, Holland, Switzerland, and others but within a year, he lost all remaining about 5 churches.
SEE ALSO: Audio: Interesting Conversation Between Otwinoko & A Gay Man -The Man Promised Him Wealth&Power
He explained that he traveled outside Ghana to start new branches but when he got back to Ghana, his junior pastors have gone their separate ways with his church members.
He stayed one-year abroad moving from one country to the other starting new branches before he returned to see what has happened at home which led on to break the remaining churches he has founded.
SEE ALSO: Falsely accused of killing her boyfriend, sentenced to death by firing squad in 1989, freed in 2010, a woman narrates her sad life story[Audio] 
LISTEN TO APRAKU MY DAUGHTER BELOW
https://www.youtube.com/watch?v=_qVEdobl5S0&feature=youtu.be
SEE ALSO: Falsely accused of killing her boyfriend, sentenced to death by firing squad in 1989, freed in 2010, a woman narrates her sad life story to Otwinoko [Audio]