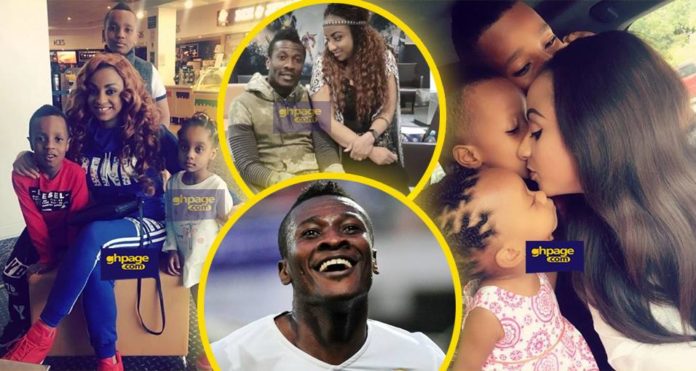 New information sighted on Mynewsgh has it that the supposed marriage between Gifty Gyan, embattled wife of Asamoah Gyan and the Italian man was a 'marriage of convenience'.
According to the report, the marriage took place when Gifty was only 16 years old but with the knowledge of Asamoah Gyan at a time, he couldn't afford to take his girlfriend(now wife) to the UK for a medical treatment in 2002.
Read also: Asamoah Gyan's wife happily enjoy life with her children amid divorce brouhaha
The report further explains it became necessary for a contract marriage which Asamoah Gyan consented to because Gifty needed a UK visa in 2002 for a medical treatment and at that time, Asamoah was said to be 'broke' and with Liberty Professional, and so could not afford to take Gifty, then his girlfriend, to the UK without any assistance, therefore, he agreed on the 'marriage of convenience' to take place.
Meanwhile, according to the earlier report, Christian, a renowned sports personality in Ashanti Region, Gifty Gyan was married to another man in Italy. After some years, she moved to Ghana, changed her name, met Asamoah Gyan and married him when she was still married to the first husband legally.
Read also: Asamoah Gyan's 'secret' son with another lady in Italy pops up
Christian explained that Asamoah Gyan recently found out and sent a delegation to Italy to plead with the man for forgiveness. But when he saw the man and the striking resemblance he shares with his first son, Asamoah Gyan began to question the paternity of the kids
It was actually based on the striking resemblance between the first child in particular and the first husband of Gifty that he requested for a DNA test be conducted on all the 3 children to be sure he is indeed the father of all 3.
Read more: Ghanaians react to Asamoah Gyan's divorce and DNA tests request
In other news, Asamoah Gyan had no knowledge about the DNA test request in his divorce papers. It was inserted by his elder brother, Baffuor Gyan when he filed the papers on his behalf.