The aftermath of last night's Madina atomic junction gas explosion is beginning to sink in.
Residents were thrown into a state of pandemonium following the piercing sound of the explosion as well as the giant scary fireball that was formed in the sky.
Students of the University of Ghana and PRESEC fled for their lives.
It is currently unclear what triggered the fire or the number of casualties involved.
According to what Ghpage.com have gathered so far;
The gas explosion occurred at the MANSCO gas station at Atomic Junction which was around 7:30pm
The fire caught an adjacent fuel station
There was a second explosion a few minutes later
Some cars parked close by have been burnt to ashes
At least one person has been confirmed dead as of Saturday
Scores of injured people have been rushed to the Legon and Korle-Bu Teaching Hospitals
Residents of Bani and James Topp Nelson Yankah hall of the University of Ghana escaped to safety
There was power outage at parts of the University of Ghana campus
There was a stampede at the Legon campus over the incident
The Vice President, Dr. Mahamudu Bawumia rushed back to Accra truncating his birthday party in the Northern Region.
However, a visit to the site reveals the scale of devastation, dozens of vehicles destroyed including gas tankers, its devastation on a grand scale.
And here we have photos aftermath in the morning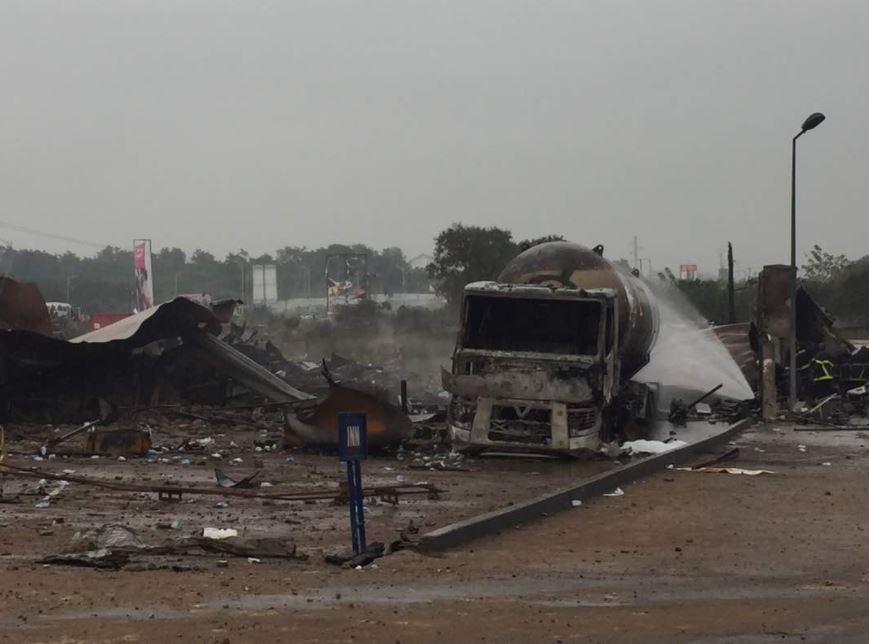 READ ALSO:"Atakpaame" River in Koforidua turns 'blood' red (Video)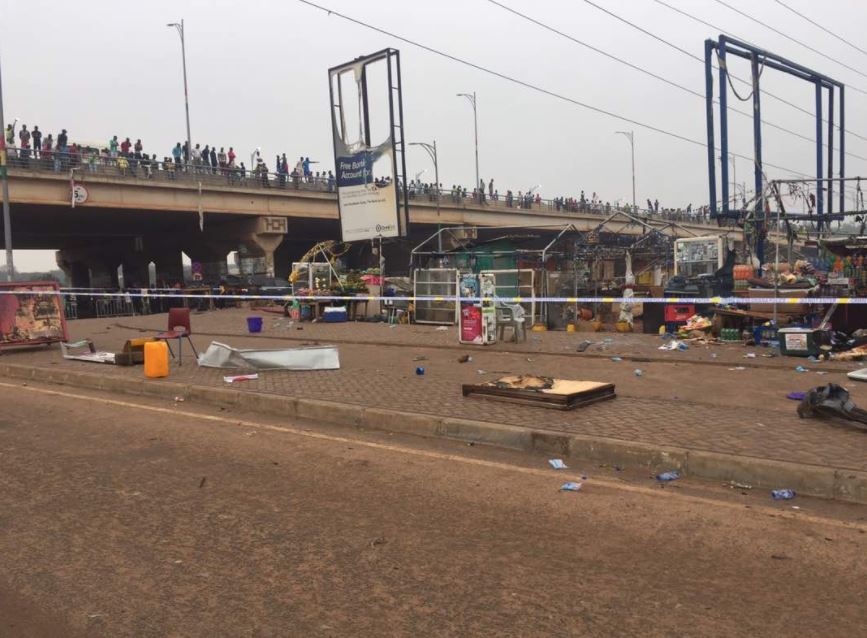 Scroll down and flip to see more photos on the next page