The aftermath of last night's Madina atomic junction gas explosion has again revealed a lot that happened..What led to the explosion.Six people have been reported dead so far.
6 people are reportedly dead and others injured out of a stampede in the quest for survival from the danger.The Police has also been captured as they picked up the owner of the Gas Station.
However, the current news we gather is that Ghana's Attorney General (AG), Gloria Akuffo was among the few lucky residents who escaped the Madina Atomic Junction gas explosion on Saturday night.
READ ALSO:Finally; Mmebusem unveils his twins as he holds Naming Ceremony(Photos + Video)
The Attorney General who stays few meters away from the accident scene narrated that the colour of her house has changed to black and the ceiling too has also shrunk because of the heat which was coming from the scene.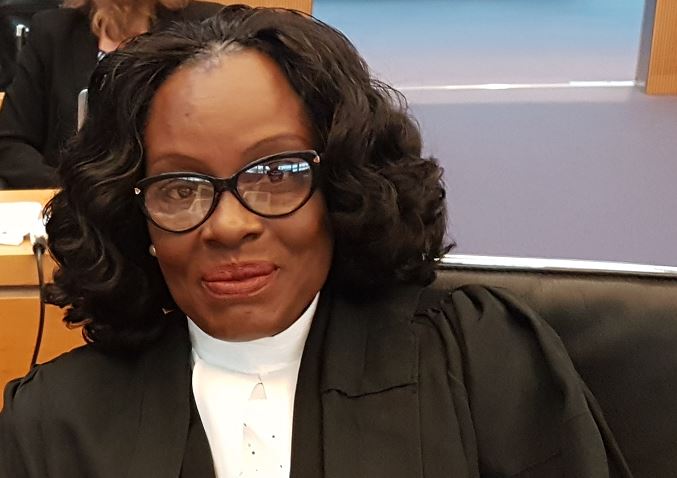 And as she told journalists on Sunday;
"I traveled for a funeral somewhere in the Eastern Region and came late only to meet the gas explosion.I thanked God for my life and for my old lady who was around at that time in my house."She said
"The color of my house has changed to black. …my ceiling too has shrunk because of the heat which was coming from the scene" She added
"I could have been a direct victim because I drive and buy my gas from here", Hon. Gloria Akuffo added when she joined Vice President Dr. Mahamudu Bawumia to the scene together with other government officials to acquaint themselves with the situation on the ground.