The Attorney General and Minister of Justice of Ghana, Gloria Akuffo has confessed that she had her children with other people's husbands. To her, there was nothing really wrong at the time but she may not do that now.
Gloria Akuffo, the lawyer for the Republic of Ghana was speaking with Lexi Bill on Joy FM when she made this personal information about herself public.
According to Gloria Akuffo, some of her relationship growing up were with other people's husband and when her doctor insisted she needed to give birth, she had her children.
SEE ALSO: We lack evidence to prosecute Kwesi Nyantakyi – Attorney General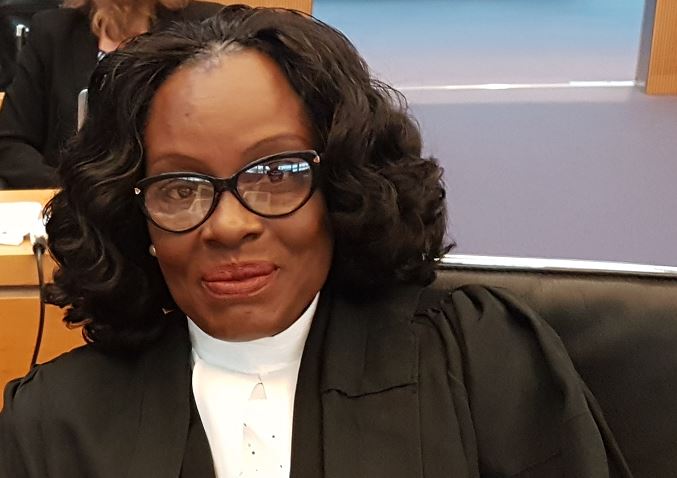 Speaking on her children's father with Lexi Bill, Gloria Akufo said: "They were some people's husbands".
She further explained that growing up in her era, polygamy was not really frowned upon and as such, she really didn't see anything wrong with it.
"You know my background. I was born into a big home and at that age, you really didn't think there was anything [wrong]. But seriously, maybe I wouldn't have done it today."
"But coming from a background of polygamy, you grow up not really seeing something wrong with having a relationship with someone's [husband]."
SEE ALSO: I always knew NAM1 was innocent-Deputy Attorney General
"And they were serious relationships, not that I was philandering or anything. Long-standing relationships. And it was from those relationships that I had my children. Because my doctor insisted I must have [the] children", Gloria Akuffo added.
Watch The Video Below
SEE ALSO: The Attorney General Gloria Akuffo reveals how she narrowly escaped the atomic gas explosion
On the same interview, Gloria Akufo touched on the ongoing brouhaha between Nana Appiah Mensah, customers of Menzgold and the government of Ghana. She revealed NAM1 will be brought to Ghana but not immediately as people want it.