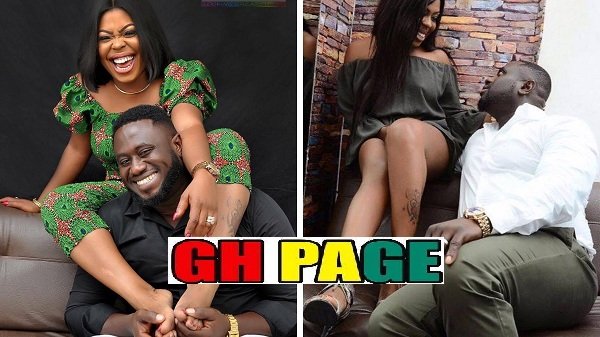 If there is any hope that the shattered marriage between popular Ghanaian TV/Radio personality and comedienne, Valentina Nana Agyeiwaa popularly known as Afia Schwarzenegger and her husband Mr. Lawrence Abrokwah will ever be restored, it has been shattered by a new outburst by the presenter.
Ever since Afia Schwarzenegger's nakked videos and photos were leaked online by the husband, people have criticised her for cheating on her husband and worse doing it on their matrimonial bed.
Mr. Lawrence Abrokwah caught Afia Schwarzenegger in bed with another man on his bed having s3x. He took photos and videos of the s3xual encounter and leaked them online yesterday 6th September 2017.
Afia Schwar initially down played the gravity of the leaks but she seems to have come to terms with it now.
SEE ALSO: Audio:This is how Afia's brokenhearted hubby found out she was sleeping with other men – The housemaid revealed it all
In a new audio in Ghpage.com's possession, the disgraced presenter is heard raining curses using the Antoa Deity on anyone who makes any attempt to reconcile their failed marriage.
Afia Schwar went on to say it's a man who marries a woman and finds a place for her to stay so if he is serious, he should work and find a place to stay, she will join him when she is ready.
LISTEN TO AUDIO BELOW
SEE ALSO: "My Pussy Is Mine, I Do With It What I Like" – Afia Schwarzenegger Reply Critics