Ghpage.com reported not long ago that Hollywood actor, Emmanuel Nii Adom Quaye popular known as Striker in the Hollywood Movie, "Beast of No Nations" now begs on the streets of Accra for a living.
The talented actor now works with a man who sells yam at Agbogbloshie Market and he stays with his grandma at North Kaneshie.
SEE HERE: Hollywood Actor now begs on the street of Accra for a living
Ghpage.com has just received a video of Striker narrating his life after "Beast of No Nations" which has made his co-actor, Abraham Atta an award-winning Hollywood actor.
According to Striker, he was paid $30,000 as his payment for starring in "Beast of Nation" which represented 1% of the total budget for the movie. But according to the young actor he has not yet seen the said money.
SEE ALSO: PHOTOS: YOU REMEMBER BEASTS OF NO NATION STAR? ABRAHAM ATTA – THIS IS HOW HE LOOKS NOW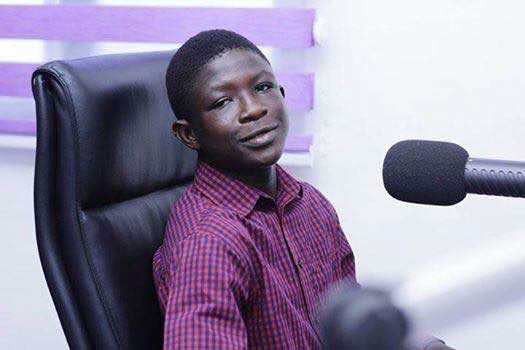 Striker explained that a gentleman by the name of Kofi Rabbit took custody of the money with the agreement that he will hand over to him when he is 18 years old.
The Hollywood actor says he is 18 years old but the gentleman is refusing to give him the money and he does not understand why because he has guardians/Family members who could have kept the money for him safely instead.
SEE ALSO: Abraham Attah sheds light on his life before stardom
Striker went on to talk about how his life has been after Beast of No Nations and his relationship with Abraham Atta.
According to him, Abraham Atta has changed towards him and he talks to him rudely with no respect. He explained that the last time he saw Abraham Atta was on TV and he has not heard from him personally in a long time.
SEE ALSO: I DON'T NEED ABRAHAM ATTAH'S HELP TO GET A MOVIE ROLE IN HOLLYWOOD – MAAME SERWAA
He also revealed he was paid GHS10,000 for shooting "Jungle Justice" and how he was made to use the money to buy suits, clothes, and shoes by a gentleman called Mawuko.
Mawuko told him he will be going for a program outside the country so they used his money to buy the clothes; All the money to buy the clothes and he, he didn't get any physical cash
SEE ALSO: ABRAHAM ATTA VOTED 2016 MOST INFLUENTIAL YOUNG GHANAIAN ENTERTAINER, SARKODIE COMES 2ND
WATCH THE FULL INTERVIEW BELOW
https://www.youtube.com/watch?v=Qb_mwOK-WE0&feature=youtu.be
SEE ALSO: MEET THE RICHEST CELEBRITY TEENAGERS IN GHANA – THIS IS HOW MUCH EACH OF THEM IS WORTH