A young Nigerian lady has warmed hearts on social media after happily flaunting her mentally challenged father on his birthday.
In a society where status symbol is now the norm, most people even hide their poor parents from their friends and not to talk about a mentally challenged one.
As seen in the viral heartening video, the pretty lady revealed that no matter what happens to her father, he still remains her most loved person and there's no way he will hide him from the world.
READ ALSO: GH lady calls out friend for sleeping with her boyfriend, brother and father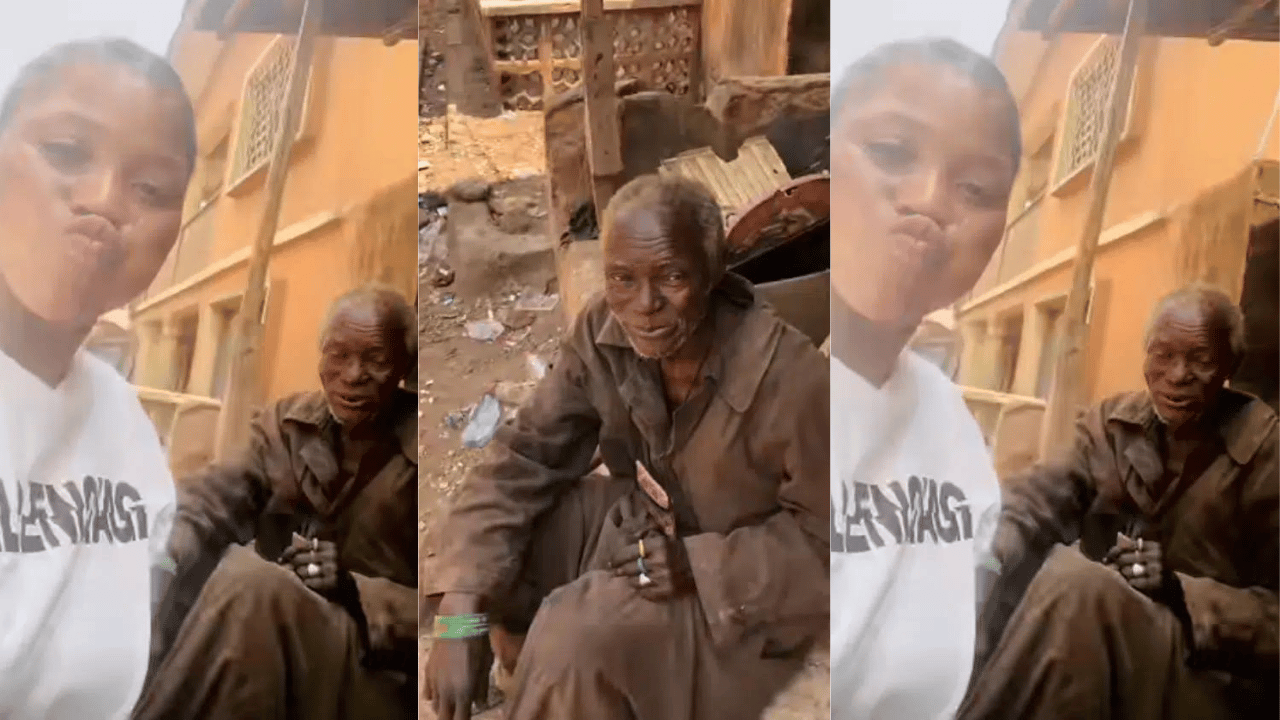 She further revealed her father has been sick for a very long time despite the medication from doctors and even traditional health practitioners.
She wished him a speedy recovery and begged her followers on Tiktok to also pray for him to regain his sanity and health back as he clocks a new age.
She captioned the video:
"Happy birthday my everything, I still owe you a lot. Best dad ever. No matter how u still my dad???.
"Forever you dad???? but make I no lie I feel like crying here cos his condition always put me sad? mood???????. But I still love him. First bf."
Watch the video below to know more…
READ ALSO: Beautiful lady mysteriously dies just 10 days to her wedding