One of the closest friends of Ghanaian musician, Rebbeca Acheampong aka Becca has come out strongly to defend her and her husband following Becca's mother's numerous allegations against Becca and Tobi Sanni.
According to Soraya Mensah, the popular Ghanaian actress, it is never true that Becca has neglected her mother and did not even want her mother at her wedding.
SEE ALSO: I was not ready for marriage, Becca 'advised' me to marry her-Tobi Sanni tells Becca's mum [Video]
As one of the bridesmaids of Becca on her wedding, Soraya claims Becca had to postpone her wedding which she planned to hold on the same date as her birthday (15th August) to another date 3 days later (18th August) just to make sure her mother who had a last-minute appointment to be present.
Explaining why another woman (Becca's stepmother) rather played her role as the biological mother on the wedding day, Soraya Mensah claims Mrs. Juliana Yiadom-Oti, the mother of Becca arrived at the wedding very late.
SEE HERE: A 'stranger' played the role of Becca's mum at her wedding even though I was present-Becca's mother
They had no choice but to let another person plat her role. She denied it was a deliberate attempt to disrespect Becca's mother as the woman want's the world to believe.
However, Soraya Mensah claims it was Becca' mother who has rather done serious harm to Becca. The Actress claim when Becca gave birth, she wanted her mother beside her to take care of the baby but the woman ignored her and refused to help.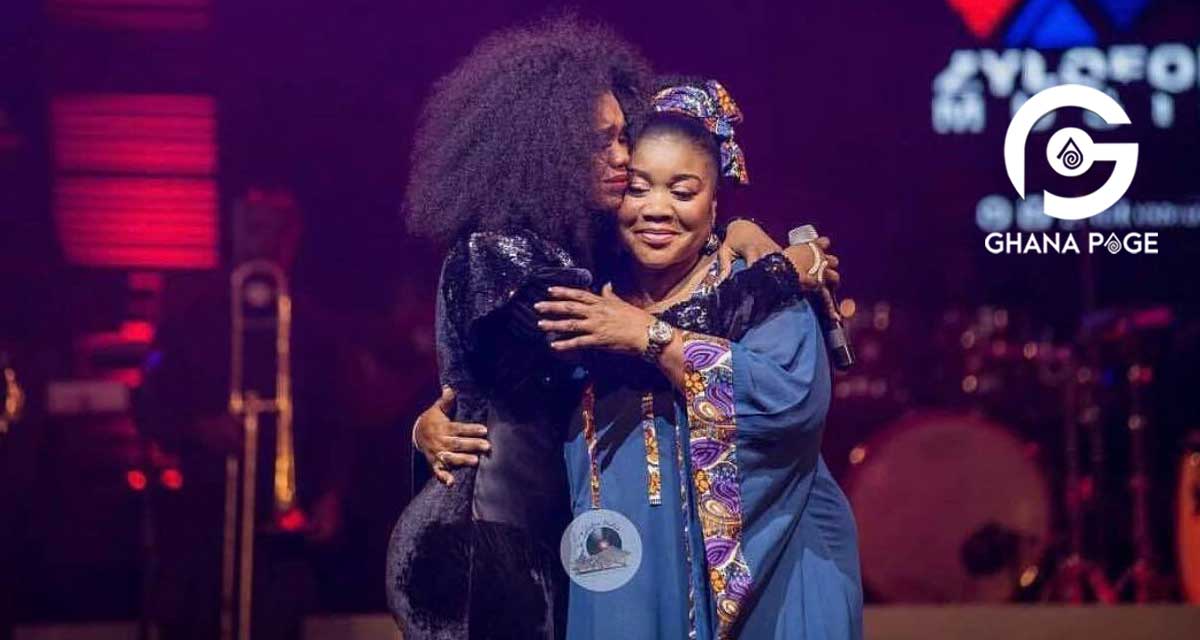 The rejection from her mother was soo much that she nearly fell into Postnatal depression if not for her husband whom Soraya described as respectful who stood by her side. It could, therefore, be the reason why Tobi is angry with her which she even believes it's a lie.
SEE ALSO: I was only 15 years old when I gave birth to Becca with a 35-year-old married man- Becca's mum
Soraya Mensah dared Becca's mother, Mrs. Juliana Yaidom to bring evidence of when Tobi Sanni Daniel, Becca's husband called her a witch. She condemned her for speaking with the media.
SORAYA MENSAH WROTE:
Rarely will you have someone being close to their stepmother instead of their mum , ask yourself why it is so .. Becca changed her wedding date from the 15th of August (which is her birthday ) to 18th of August bcos her mum had an appointment at the last min n could not make it on that day .. this caused problems with vendors bcos the change of date didn't favor them n other issues .
Now if Becca didn't want u at her wedding will she change her wedding date just so u can make it. To add up you came so late to ur own daughters wedding ..Come on, as you say a mother is a mother, a daughter is a daughter too. wrong platform to talk about your issues when u know your daughter is a public figure .. if you wanted her attention you go on social media and say very nice things about your daughter not what u said.
I will never disrespect my Mum n any other n Becca won't either but mummy u didn't do well at all. Tobi is a respectful man n can never say such a thing to you mum ( if u say he said it on social media, Good where is the proof?) … people should not be quick to judge Becca … now, what have u gained from what you did .?
Your daughter almost went through postnatal depression bcos she wished that her own mum was there to help her take care of baby n you were nowhere. Hmmm, I pray God fights Becca's battle for her.. and also Pray that @beccafrica finds peace n forgives her mum & also pray God helps your mum with whatever problem she has that is making her say such things.
God knows Becca loves her mum .. if she hasn't spoken yet it's bcos of that love that doesn't know how to shame people, that love that doesn't lie, that love that doesn't know how to disgrace people.
SEE ALSO: I would have chewed Becca when I gave birth to her at the age of 15yrs if I am a witch – Becca's mother reacts to witch accusation from Becca's husband [Video]
SEE ALSO: "I have cut you off from Becca"- Tobi Sanni allegedly told Becca's mother
Although a video of Becca assuring her husband of her undying love, the couple is yet to fully address the issues raised by Mrs. Jualiana Yiadom-Oti, Becca's mother.