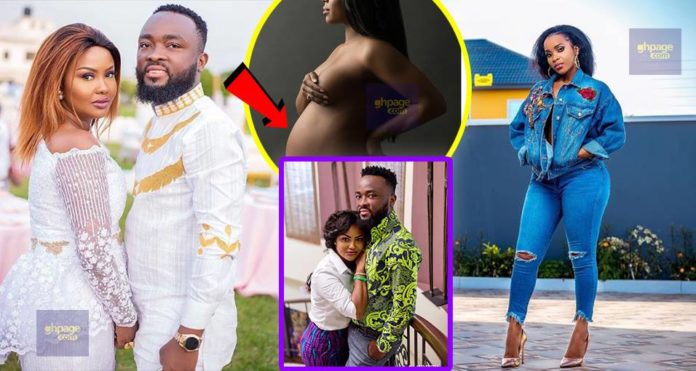 There is new gossip in town which has reached Ghpage.com. According to reports going around on social media, Kumawood actress, Benedicta Gafah is having an affair with her colleague actress, Nana Ama Mcbrown's husband, Maxwell Mensah and even 6 months pregnant for him.
According to the reports, they have been having an affair for a while now until Gafah got pregnant. As at now, Nana Ama Mcbrown has unfollowed Benedicta Gafah on Instagram for reason best known to her.
SEE ALSO:Photos: Benedicta Gafah's Pointed Ni-pple In New Photos Get Fans Talking
It is even being reported that these rumors are rife in the circle of female celebrities in Ghana. Before it's even confirmed, they have crucified Benedicta Gafah for being a husband snatcher.
But for some strange reasons, Benedicta Gafah has been missing in the media and entertainment circles for a while now. Ghpage.com is not saying the rumors are true but there are questions that need answering.
Meanwhile, Benedicta Gafah wished Nana Ama Mcbrown a happy birthday during her birthday a few days ago.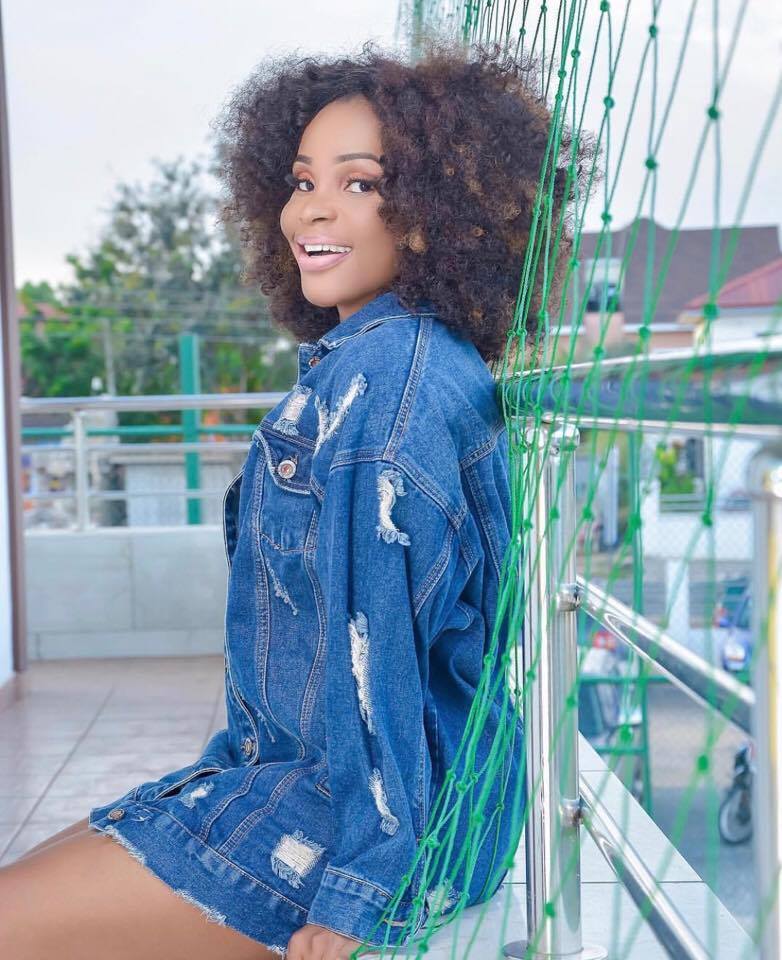 SEE ALSO:Nana Ama Mcbrown is the best female kumawood actress – Spendylove
But popular Instagram Gossip page, @thosecalledcelebs, the rumors could likely not be true since Benedicta claims to have not met Maxwell.
The post on Instagram reads;
"Bene has never met Maxwell physically mpo da oo….but enemies has falsely accused dis poor girl dat…she is pregnant for Nana Ama husband maxwell for six good months….which is a very big lie…Nana Ama unfollowed Bene due to some reasons known to her??…i wanna know if my granny feels insecure in her marriage?? Must u believe in every lie?? I decided not to talk about it but de way de other celebs are saying it secretly n hating on Bene no…na kyer3 s3 i gotta come out n let de world know de truth…u put dis girl in too much pains and if she harm herself. .u all gonna regret one day…LET BENE BE….AYE YIE!!! AAABA!!"
Ghpage.com is reaching out to both parties to confirm these hot gossip. Stay with Ghpage.com, we will bring you more information as to whether the rumors are true or not. Keep refreshing
SEE ALSO: Nana Ama McBrown Tells the full story of how and where she met her husband 7years ago (Video)