Knowing the best hotels in Ghana is a key factor in having a memorable visit to the adorable and fun-filled country.
Whilst your trips may have different purposes, one thing is certain; accommodation! You need to lodge at a place of convenience that suits your taste and pocket.
Ghana boasts of some of the best hotels on the African continent and in the world. In this article, we are going to look at the top 5 hotels in Ghana that has got people talking.
Movenpick Ambassador Hotel, Accra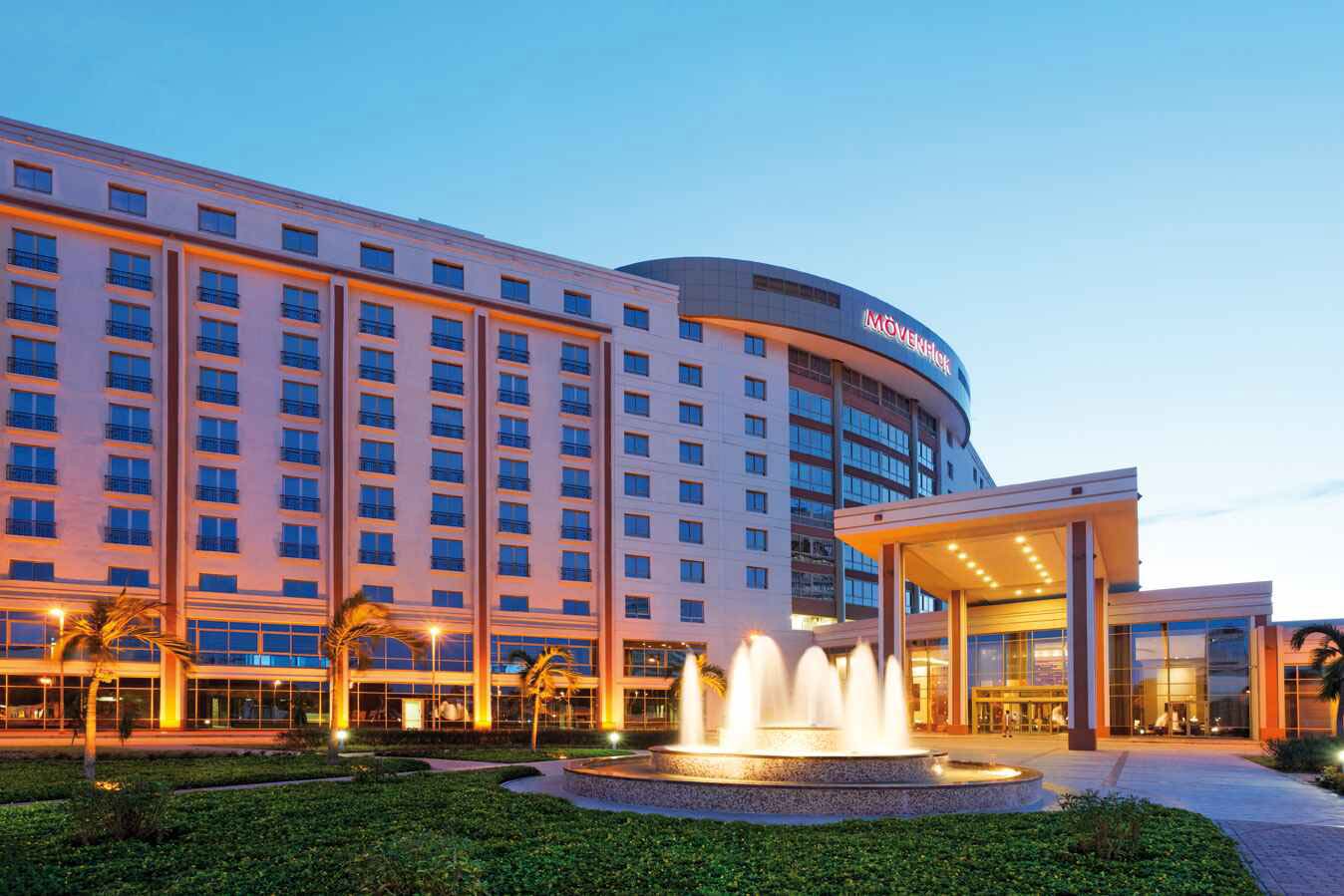 With 1239 reviews from satisfied customers, free WIFI, free parking, and a special offer of saving up to 30% on Ghc1627 ($281.75) a night, Movenpick Ambassador Hotel is regarded as the best 5 Star Rated hotel in Ghana.
SEE ALSO: Top 10 best companies in Ghana
The hotel boasts of 260 rooms and suites featuring a beautiful gardens and/or city views. The Executive rooms and all suites include access to the Executive Lounge with private check-in/out, boardroom, and complimentary snacks and drinks.
They also have a well-equipped 24/7 gym, a sauna, a business center, and a nice pool. Its location is just 7km from the Kotoka International Airport.
Labadi Beach hotel
Labadi beach hotel boasts of being the hotel with the best value of 2,447 places to stay in Ghana. With 884 reviews from happy customers, Ghc 1614 ($279.50) a night room, Free WIFI, and free parking, Labadi Beach Hotel is one of the best hotels currently in ghana.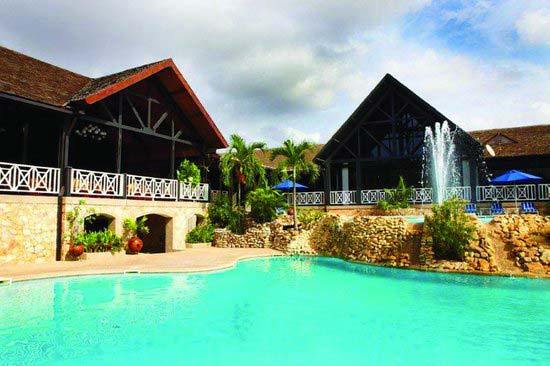 It is located 7km from the Accra city center and 8.9km from the Kotoka International Airport. the hotel has to its credit, a piano bar, sauna, large meeting space, a cocktail lounge, and a big pool. There is also a terrace that overlooks the pool with a beautiful sight to behold.
Kempinski Hotel Gold Coast city
With 859 reviews, free parking, pool, and Ghc 1712 ( $ 296.47) a night room, Kempinski Hotel follows as the third best hotel in Ghana.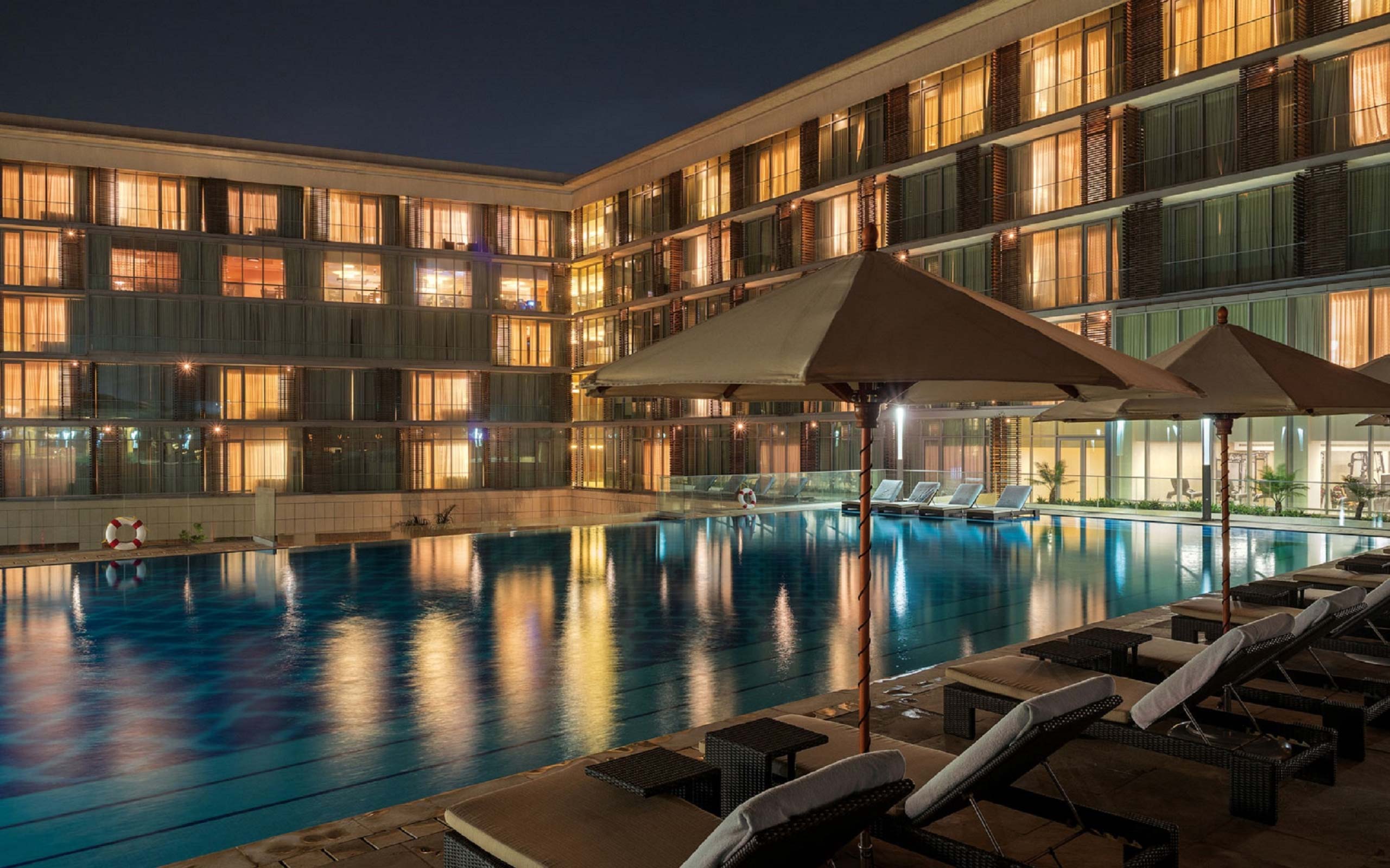 It has a spa, gym an outdoor pool, and a Mediterranean restaurant with an open kitchen. The polished rooms feature hardwood floors, floor-to-ceiling windows, and Ghanaian artwork.
SEE ALSO: Avance Media releases top 50 Ghanaian best bloggers list for 2020
The hotel also offers sitting areas, desks, and safes, plus minibars, free Wi-Fi, and flat-screen TVs with a 24/7 room service.
Distance from the Kotoka International Airport to the hotel is 6.8km which is about 10mins drive when using the Liberation road.
Accra Marriott Hotel
The Accra Marriott Hotel is located just half a mile from the Kotoka International Airport. Accra Marriott Hotel boasts as one of the most luxurious hotels in Ghana to lodge in.
It has free access to WIFI, free transportation from the airport, fitness center, expansive ballroom, smaller conference venues, scenic outdoor spaces, state-of-the-art audiovisual technology. it has affordable rooms that charge Ghc 1,975 ( $342.02) per night.
Kwarleyz Residence
This is a 40-unit, fully furnished serviced estate, located in the Airport Residential Area. With Ghc1,186 ( $205.90) a night room, faculties including a swimming pool, state of the art gym facilities, a detailed spa with adjoining sauna and steam room, roof garden, coffee shop, and café.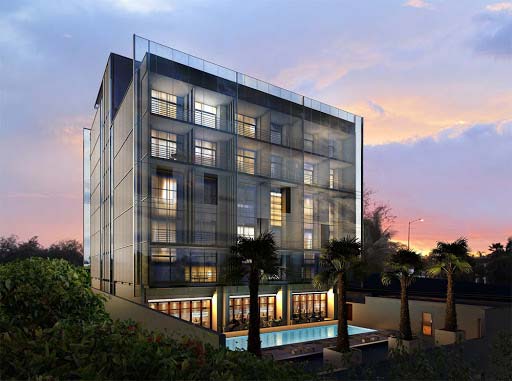 The hotel also boasts of coupled an exclusive, all-day-dining restaurant and sky bar overlooking Accra. Kwarleyz Residence has a distance of 2.4km with 5mins drive using the Liberation road and it shows class as having a 5-star residential experience in Ghana, equaled none currently.
Whilst there are lots of other excellent hotels and guest houses in Ghana, the above are among the most recognized hotels in Ghana