Kumawood actor, Big Akwes has said in a recent interview that, actress Maame Serwaa is too small for him when she(Maame Serwaa) later alleged the former(Big Akwes) is one of her colleagues in the movie industry who had proposed to her.
READ ALSO: VIDEO:Maame Serwaa Mention Names Of Kumawood Actors Who Have Proposed To Her
The 'child' actress in a recent interview and as we reported on Ghpage.com, disclosed the actors who have proposed to her.She singled out a colleague Kumawood actor and TV host, Big Akwes as those who want to get into her pants.
READ ALSO: Afia Schwarzenegger's Husband-Lawrence Abrokwah is reported to have Left Her After He Caught Her In Bed With Another Man— Even Has A Video Of Them
Big Akwes reacting to the issue of Peace fm, blatantly denied Serwaa's charge and stated that he is not one of the many actors who has been 'chopping' the girl.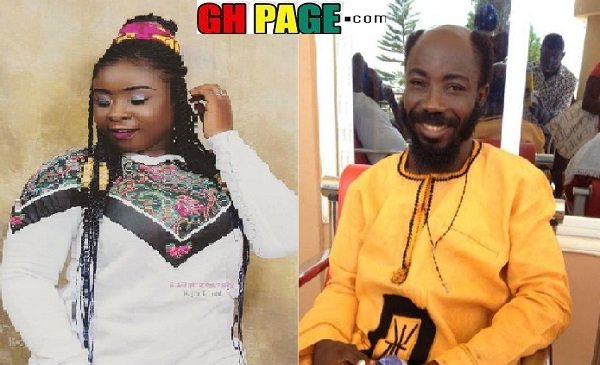 He said;
"Maame Serwaa is too small for me, she is a baby child and when did she know how to bath, that she will claim I proposed to her."
In fact, Big Akwes at the tail end of the interview bragged he doesn't 'do' kids and Maame serwaa is not his taste.
Lo and behold, Ghpage.com has gotten pictures of the woman who inspired the comic actor to brag.The actor is rumored to be dating this lady(Picture on the next page) and that is also an open secret in the movie industry.
In fact, he is rumored to be dating one of the most beautiful ladies compared to the wives/girlfriends of his colleague male actors.
According to what Ghpage.com gathered, the two have been dating for over a year now.
Scroll down to continue with more Photos of Big Akwes' girlfriend on the Next Page