Kumawood youngster Clara Benson, known as Maame Serwaa has revealed that her colleague actor who is known as a comic figure, Big Akwes has proposed to her on several occasions.
The actress also disclosed that not only Big Akwes has proposed love to her but other senior colleagues have also done the same thing.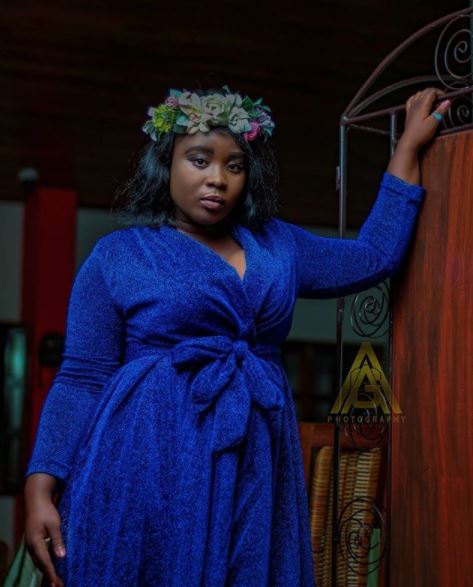 READ ALSO: Bill Asamoah Sleeps With Maame Serwaa – Big Akwes (VIDEO)
According to her, she does not take their love proposals seriously because it is mostly done in public with a lot of laughter and jokes.
And when she was press to mention some names among the actors who have been 'galling' her with love proposals, the youngster mentioned 'Big Akwes'.
READ ALSO: VIDEO: I am Building a 5-Bedroom House For My Family- Maame Serwaa
Before this allegation, the Kumawood comic actor has come out allegedly that his colleague Bill Asamoah is secretly sleeping with young actress Maame Serwaa and denied the rumor about him and the young actress.
Maame Serwaa in the interview also shut down rumors that she was dating Bill Asamoah by denying the claims which she described as lies, confirming the love proposal allegation from Big Akwes.