Veteran Ghanaian actress, Grace Omaboe popularly known in the movie industry as Maame Dokono has revealed that her biggest regret in life was leaving her first husband.
According to Grace, her celebrity status got into her head and therefore did not submit to her husband which became a family issue.
ALSO READ: Maama Dokono explains why female celebrities are not getting men to marry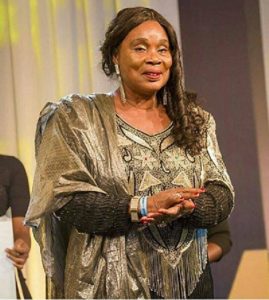 "I was Maame Dokono by then. I made myself like a big woman and the family of my first husband did not like it. It was a family issue and I left. However, I've regretted leaving my first husband", she stated.
She also disclosed that she was deceived by the looks and wealth of her second husband but he turned out to be a person with a very bad attitude.
Maama Dokono, therefore, advised female celebrities to humble themselves and also should not focus on the looks or wealth when in a relationship because it can be deceptive.
ALSO READ: "You are a fool if you if you get married immediately after National Service" -Counselor Lutterodt