The father of Late dancehall artiste Ebony Reigns Nana Opoku Kwarteng now known to social media commentators as Starboy Kwarteng has launched a fresh attack on his late daughter's manager and CEO of Ruff Town records Ricky Nana Agyemang popularly known as Bullet.
Nana Opoku started attacking Bullet after the demise of Ebony with some accusation hitting Bullet so hard that he revealed that he was washing his hands off everything that has to do with the late dancehall sensation and promised to send all unreleased songs of her to her dad so he takes charge of everything.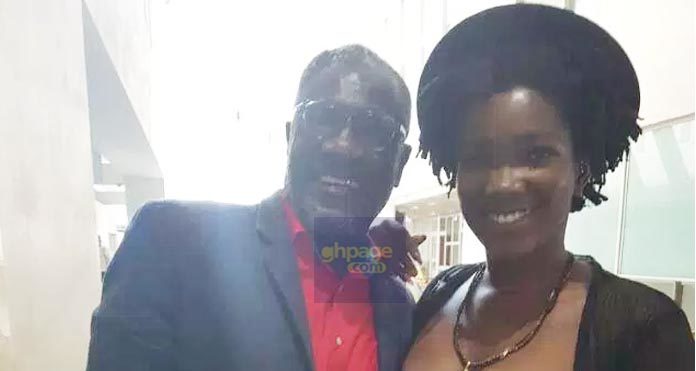 Also Read: Ebony's father, Nana Opoku Kwarteng reacts to Rufftown Record's press statement washing its hands off all Ebony Songs
Well, after months of making this statement, he is yet to do that and this was disclosed by Nana Opoku Kwarteng in an interview with B Ice on Kumasi-based Agyenkwa FM.
According to Starboy Kwarteng, Bullet has not given him any song from his daughter and that he wants it to be on record that he hasn't received anything from Bullet.
He said: "… put it on record that Bullet hasn't given me any of the songs of Ebony in his possession…this it from me…this is Nana Opoku Kwarteng speaking"
Also Read: Nana Opoku Kwarteng sheds more light on his relationship with Ebony
He also in the interview took time to address news that went viral that he was planning on releasing his songs to the public soon where he stated that what he meant by his comment was that he was planning of releasing songs from his late daughter but not his personal song.
When host of the programme B Ice asked him if his daughter recorded songs elsewhere aside from the ones she did with Bullet's Ruftown Records per what he said, Mr. Kwarteng stated that he was not obliged to answer such a question. He further told the host of the show that he should only take his word that he will soon be releasing songs of Ebony and not ask him those questions.
SEE MORE: Bullet's girlfriend breaks silence after catching him and Wendy Shay in bed