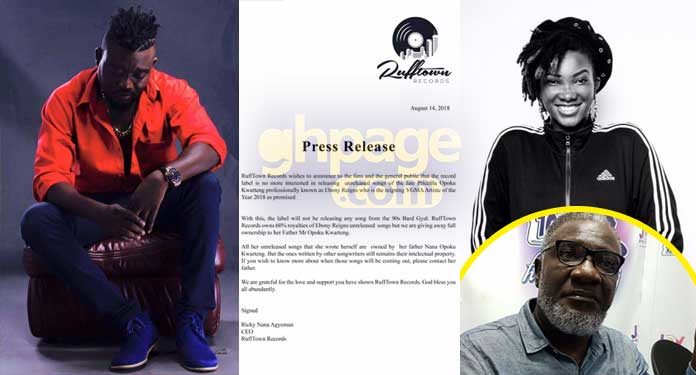 Rufftown Records have announced that they have severed all ties with Ebony Reigns' unreleased music due to the constant interference of her father, Nana Opoku Kwarteng although he made a promise at her one-week memorial that, he was going to release her unreleased songs because he wants her memory to live on forever.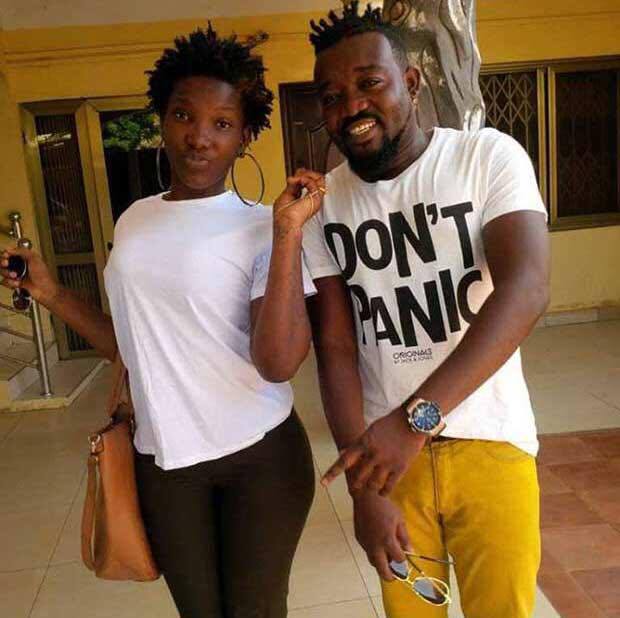 read also: Ebony's father lash out at Bullet over GHC 2000, Bullet reacts
Ever since Ebony's death, Nana Opoku Kwarteng has been on a warpath with the manager of her late daughter.
He has levelled various allegations against Bullet with the most recent one was when he lamented on a radio station that, Bullet gave him only Ghc2,000 out of the Ghc39,000 profit he made from Ebony Reign's tribute concert.
Bullet who looks fed up with all these allegations has released a detailed account of everything he has done for the man who seems to be playing the role of Oliver Twist in this narrative.
Here's the damning revelation Bullet made
read also: Anas and colleagues escape lynching in Malawi in latest undercover job
MONEY MONEY MONEY
1.i went round looking for funds to support the funeral bola ray is my witness. all the money they donated you took all and didn't even say thank you bullet(remember these are ppl you don't know from anywhere but my own ppl who wanted to support cos of me
2.There was a cloth deal and you wanted more percentage so I gave you 10percent of my share.you didn't say thank you
3.vgma award money I was entitled to my percentage but I gave all to you,you didn't say thank you
4.ohio tribute concert I didn't take my percentage I gave all to you,still you didn't say thank you
5.the funeral I spent over 5000 cedis being payment of bands men.you didn't say thank you and I didn't even ask you to give it back to me from all the cash ppl donated cos I was doing for ohemaa
6.tribute concert you brought your men to check the gate proceeds ,whatever we made was counted by the bank in presence of your men,kasapreko and rufftown.everything was transparent so why come attack me?
7.i wrote and own 95 percent of ebony's album.by law ebony is suppose to earn between 10-20 percent royalties but I gave her 40percent
8.few weeks ago you received 9300 us dollars from online royalties and you still going round saying bullet is cheating when i hv given u 40percent of my own right instead of 10 or 20percent?
9.you have sidelined Midas touch my partners but they will soon come and talk!
NOW YOU CAN TAKE EVERYTHING
Did you know after Ebony's funeral, Nana Opoku Kwarteng, her father organized another funeral for Ebony in the USA whiles her mother also organised one for her in the UK?
read more: Ebony Reigns' father chop GH¢700K since Ebony's death
read also: Unknown Ebony's fiancé whom she was set to marry before she died speaks