In a remarkable event, businessman Ssaalongo Nsikonenne Habib Ssezzigu tied the knot with seven wives simultaneously in Bugereka village, Mukono district, Uganda, on September 10, 2023.
Notably, two of these brides are biological sisters. The festivities began at 8 a.m., with the brides receiving salon treatments before being chauffeured in custom vans labelled with their names.
The exchange of vows led to a grand procession, with boda boda cyclists leading the way through Kalagi, Kasana, and Nakifuma, arriving at their home at 6 p.m. amidst a joyful crowd.
The wedding commenced with a celebratory concert, leaving onlookers in awe of the unprecedented spectacle. The brides, namely Mariam, Madinah, Aisha, Zainabu, Fatuma, Rashida, and Musanyusa (Habib's first wife of seven years), were each gifted brand-new cars.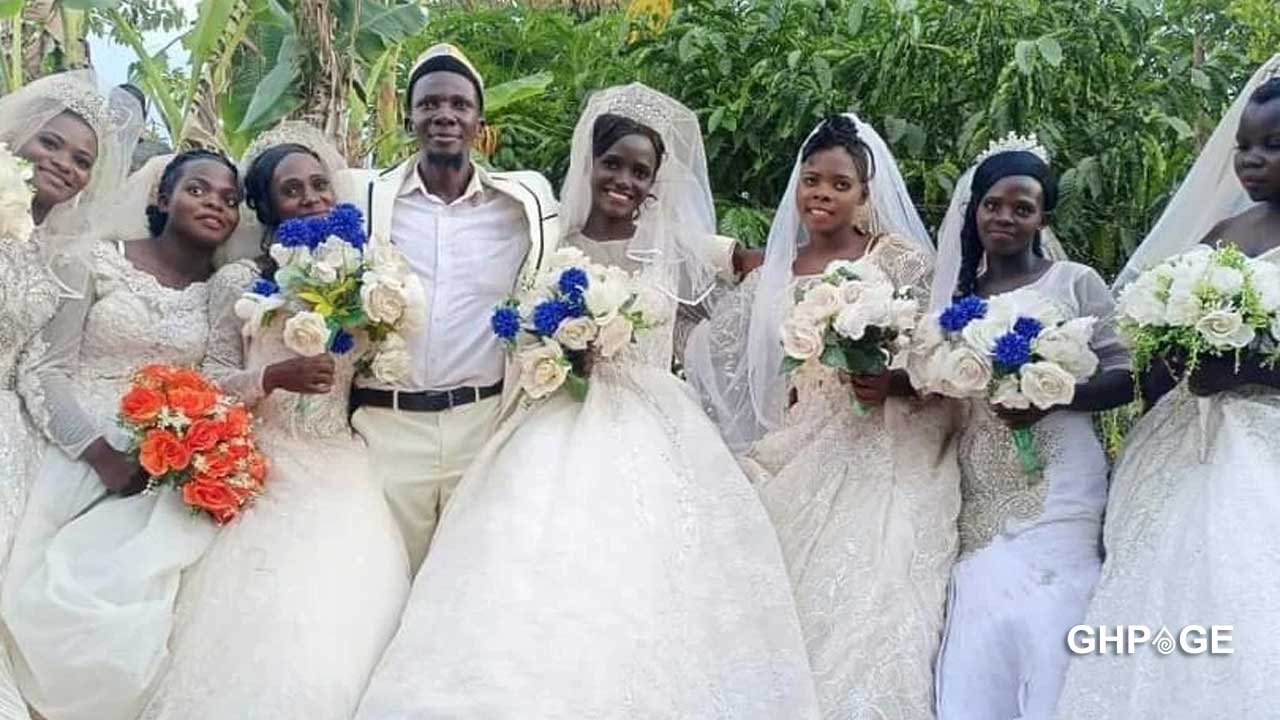 At the reception, their seats were thoughtfully labelled. Habib expressed his gratitude, highlighting the harmonious relationship among his wives, emphasizing their unity as one big, happy family.
Looking ahead, Habib hinted at the possibility of adding more wives in the future, given his young age. Hajj Abdul Ssemakula, the groom's father, noted the family's longstanding tradition of polygamy, harking back to his grandfather's six wives separated by curtains in a single house.
This historic event set a record for simultaneous marriages in Uganda, making it a day to remember.