It appears a lot of things went down at the backstage of the AITEO CAF Awards that led to most Ghanaian artists billed for the show not performing whiles Nigerian artist who were not billed for the night performed.
The CAF Awards show was dominated by Nigerian artist. Led by Wizkid, artists like Olamide, Tiwa Savage, Phyno and Others had a good night yesterday at International Conference Centre in an event that saw football stars on the African continent honored. Whiles only Efya and Kidi (Kidi performed after the show) were the only Ghanaian artist who got the chance to perform. Dancehall Shatta Wale refused to perform.
Shatta Wale the biggest artist in Ghana who was billed for the show pulled out of the show and angrily left the venue with his crew. Ghpage.com gathered from the SM camp that Shatta Wale was disrespected by the organizers and the organizers were equally biased towards the Ghanian artists.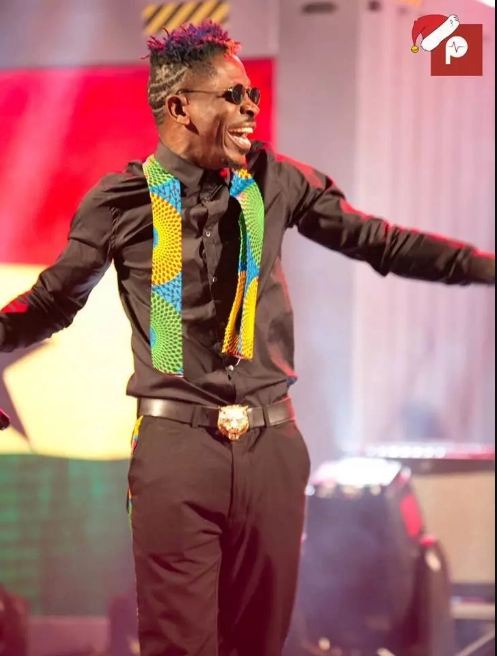 SEE DETAILS HERE: These are the 4 major reasons why Shatta Wale refused to perform at the CAF Awards
The organizers Ghpage.com gathered stopped Shatta Wale from performing because they claimed he did not show up for rehearsals and as such couldn't let him on the stage.
Well, Ghpage.com has finally discovered why the organizers sidelined Shatta Wale who was the biggest artist from Ghana on the bill.
Wizkid flew to Ghana from Nigeria in a private jet and he came with several Nigerian artists to perform with him like Tiwa Savage, Phyno, Olamide and 3 others who were not billed for the show.
SEE HERE: Interesting: This is why the Organizers of the CAF Awards stopped Shatta Wale from performing
When the organizers refused to allow them to perform due to time constraints, Wizkid decided he won't perform at the show if they won't allow them to perform too and he also demanded they perform before Shatta Wale.
The organizers considering the fact that they have already paid $130,000 to Wizkid and the fact that he is a "Superstar", they had to literally beg Wizkid to perform and they agreed to allow the other artists perform too.
SEE ALSO: Mohamed Salah Wins 2017 African Player Of The Year Award
Meanwhile, Shatta Wale who had been paid $30,000 was informed he will be allowed to perform before Phyno and Olamide but he was totally ignored and the Nigerians had the night to themselves.
Shatta Wale finally pulled out of the show when he felt he was being disrespected by the organizers. Considering the recent beef between Wizkid and Shatta Wale, it could be that is what motivated Wizkid to make those demands from the organizers.
Kidi, the "Odo" Hitmaker was called unto the stage to perform after the show had ended. The organizers of the event who were Nigerians are yet to put out an official statement as to what why the Dancehall King and other Ghanaians like Kuame Eugene could not perform.
SEE ALSO: [Video] This Is My First Ever CAF Awards Ceremony I have Attended- Akufo Addo commends CAF for hosting the event in Ghana