As strong and "African" as Captain Planet of 4X4 looks, it appears he is very soft on the inside. He has just lost his hairy exotic dog called Miles and the grown ass man is in tears all over social media.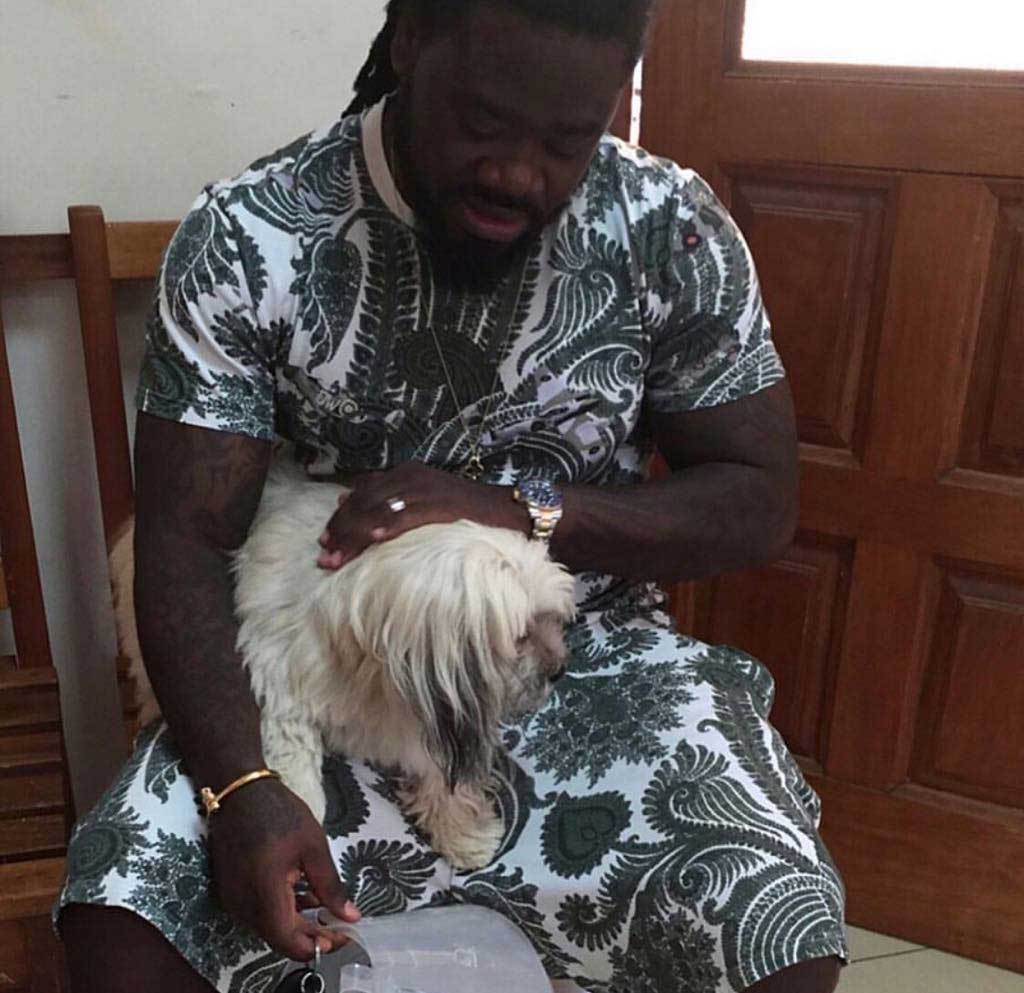 From the look of things, Captain Planet has been bonded with Miles for years and they shared a lot of memories together.
SEE ALSO: Ebony's Father rebrands from Starbwoy Kwarteng; He now wants to be called 'Real Bad Guy' – Set to release a new song soon [Watch]
But for Captain Planet to be all in tears all over social media is something we mostly see in foreign movies unless of course, he is doing all these for the attention that comes with it.
SEE ALSO: Finally, Medikal reveals why he dumped Sister Derby for Fella Makafui [Video+Details]
In any case, some people naturally bond very well with enemies than humans. Probably, Captain Planet is one of such people, who knows…lol
CAPTAIN PLANTE POSTED ON INSTAGRAM:
SEE ALSO: Ghanaian Musician Nina Richie puts her huge boobs on display at At DJ Mensah's All White Party [See Photos]