The much-anticipated flight of the world's biggest plane has finally landed on a black soil as the plane arrived in Accra on Tuesday.
The Emirates Airbus A380 hits the soils of Kotoka International Airport's Terminal 3, Accra to a water cannon salute.
Ghpage.com earlier reported that the world's biggest passenger airplane, Emirates' Airbus A380, will touch down in Ghana today as part of events leading to the commissioning of the newly built terminal 3 of the Kotoka International airport which cost the country $250 million.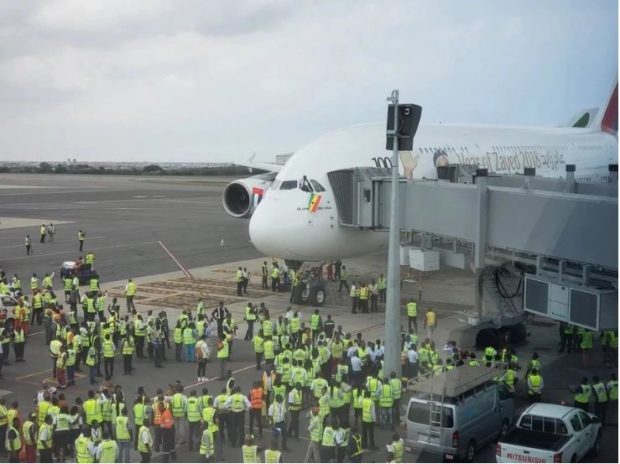 Read Also: Plane Forced to Make Emergency Landing Because Woman's [email protected] Smelled So Bad
The Airbus A380 which transfers between 525 and 853 people depending on class arrangement was to test the airport's aptness to accommodate the world's largest commercial passenger jet.
Well, as it was made known, Ghanaian pilot Captain Solomon Quainoo cruised the Airbus A380 on this historic journey, and with him was Senior First Officer Faisal Alhammadi from the UAE.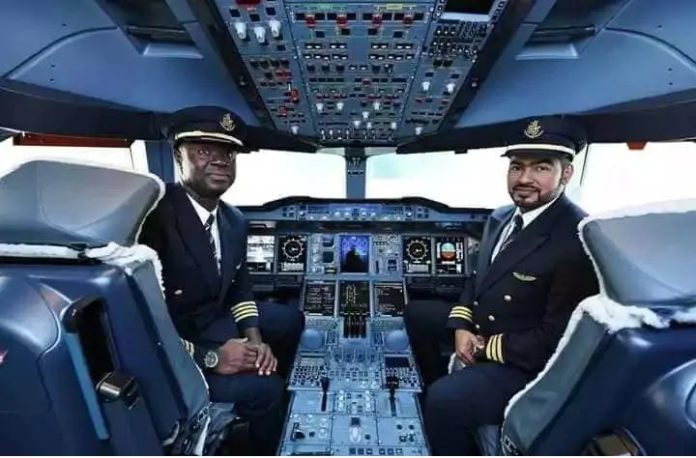 Among the passengers in the plane was a celebrity blogger, Ameyaw Debrah who updated his followers with photos.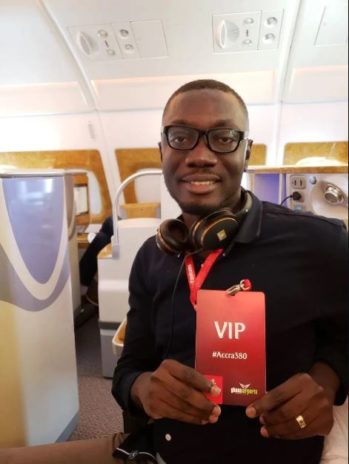 At the reception to meet the plane were administration members of the Akufo-Addo government including the former and current minister for Aviation.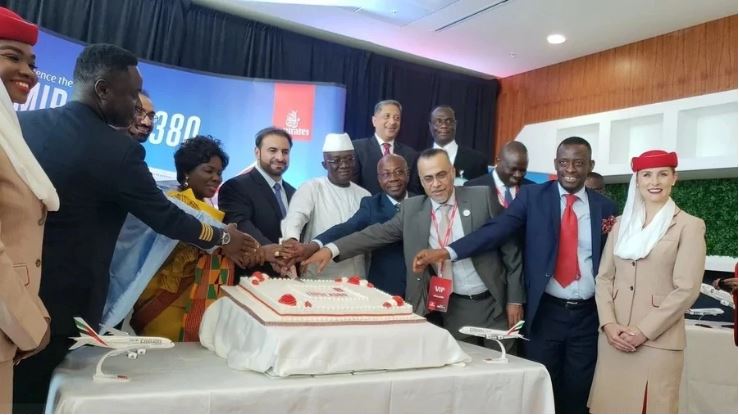 However, before the flight took off from Dubai, Captain Quainoo did something unusual and surprising in the plane as he announced the flights take off scheduled in the popular Ghanaian language, Twi.