Multimedia presenter, Captain Smart has dashed his new wife, Cynthia Boamah a brand new Toyota Prado after tying the knot with her on 1st January 2019.
The marriage kicked started with Captain Smart proposing to his wife-to-be Akosua Dwamena at the 3G awards held in the USA.
Acknowledging the organizers and the people for their support, he took the chance to speak about his love life and what he has gone through over the years. He was paused midway through his delivery which a songster took his mic to allow the proposal ceremony to commence.
Read also: 21 Famous Ghanaians who passed away in 2018
Captain brought out his ring, then gently went on his knees, popped the all-important question, "will you marry me?" and a moment after, put the ring on Akosua's finger—amid the cheers and pageantry.
Prior to the wedding, there have been countless controversies but in all Captain Smart who seemed so happy and in love right after the marriage ceremony gave his new wife, Cynthia Boamah a brand new Toyota Prado as his wedding gift to her and handed her a teddy bear plus some beautiful flowers.
In giving her the key to the car, Captain Smart promised to love her for the rest of his days on earth and ended up saying that the car he's given her can get spoiled but his love for her will remain and that his real gift to her is the key to his heart.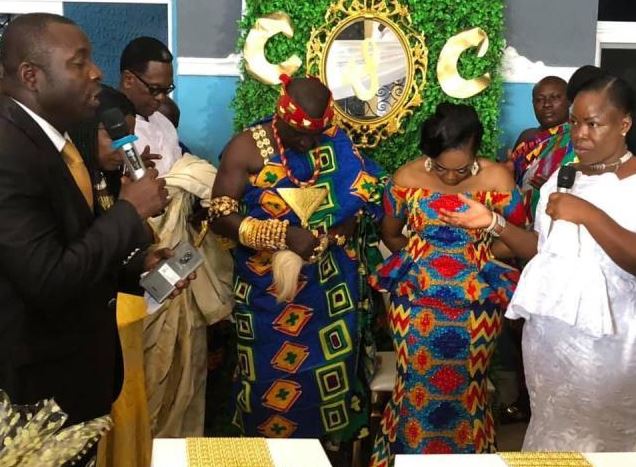 Read also: Video: I didn't know my wife was already married – Captain Smart
Watch the video below…
Subscribe to watch new videos
Read more: Counsellor Lutterodt jabs Captain smart for proposing to a woman in public