According to the man, he had just lost his job and needed his wife of 18 years beside him to help go through the challenges together but the wife informed him she was traveling to Ghana to visit her family not knowing she was moving to Ghana to get married to Captain Smart while she was still legally married to him.
SEE DETAILS HERE: Video: Captain Smart's 'rival' who alleged the presenter had 'snatched' his wife from him has died from broken heart
Murphy never recovered from the broken heart he suffered from Afia Pokuaa, Captain Smart's wife leaving him. He passed away on 20th November 2017.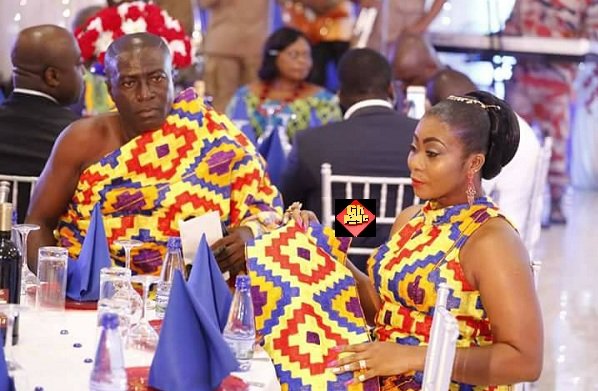 At his funeral, a lot of issues came up and secrets were revealed at the funeral grounds. Ghpage.com covered it all. SEE HERE.
SEE DETAILS HERE: Video: The Man Captain Smart 'snatched' his wife Afia Pokuaa, burial in Belgium had a lot of issues and secrets revealed
Well, for the first time, the ace-presenter Captain Smart has subtly responded to these allegations in a sort of a jab on his Facebook Timeline.
Sharing a photo of himself and his wife in a matching cloth and looking splendid, Captain shaded critics with a laugh and stated they will keep enjoying so critics and haters should also keep talking
Captain posted:
People Can Talk. Hahahahahahahahahahaha. As If We Care. We Go Enjoy Saaaaaaaa. Keep Talking wai……….
Watch Video of Murphy making his allegations against Captain Smart below
https://youtu.be/jjMKpYiAeco
SEE ALSO: Yaw Dabo and Other Kumawood 'personalities' mourn with Maame Serwaa as she loses her mother